Spring is right around the corner, and the time couldn't be better for a romantic Virginia Eastern Shore getaway! That "in-between season" just before spring gives us a taste of beautiful days ahead while allowing us to relax and renew.
And now, with a COVID vaccine available, there's more reason than ever to get itchy feet! So what can you do on the eve of Spring as winter winds down here in Cape Charles? And still stay safe?
"Cozy Up" Eastern Shore Getaway Activities
Beach Walks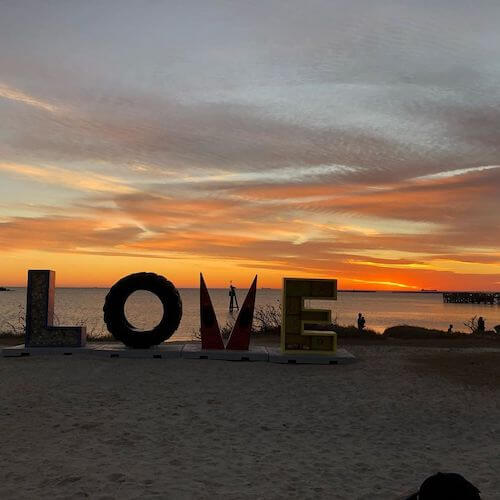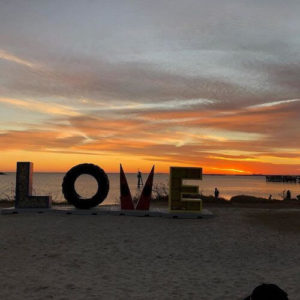 One of the best "reset and refresh" activities you can do any time of the year is a walk on the beach. But right now?
It's the best! The beach is wide open and the gulls will put on a show for you. Lots of treasures to uncover!
Winter Beach Sunset
Go for a beach walk any time of the day, just make sure you end your day with a beach sunset. There really isn't anything like it in the world! Chesapeake Bay sunsets are absolutely spectacular especially when you share them with someone you love.
It's a memory maker, for sure. Take a pic in front of Cape Charles' Love Works sign. Can you say post-worthy?
Pro Tip: Choose a restaurant with a sunset view like the Oyster Farm Eatery or The Shanty.
Coastal Trails
We have so many trails that let nature's beauty carry you away. That's why Kiptopeke State Park is a must-see. It lets you explore a unique coastal habit of hiking trails, flowers, plants, and gorgeous scenery.
And if you're a bird lover, bring your binoculars because Kiptopeke is a major flyway for migratory birds. It's peaceful and beautiful. Walk, sightsee, and enjoy all that nature generously offers!
The Barrier Islands
Explore the largest stretch of coastal wilderness left on the Eastern seaboard of the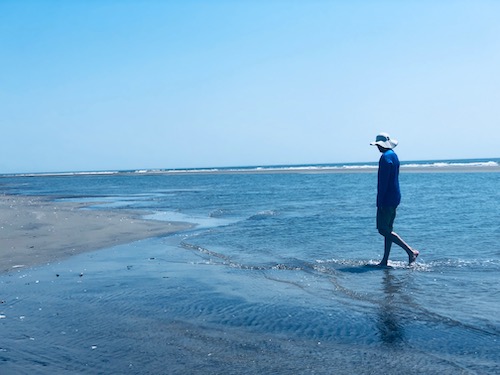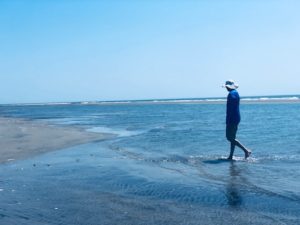 US, the Barrier Islands. With delicate natural habitats, you'll feel a special kinship with the earth as you stand on the edge of the Atlantic Ocean.
Lots of places in town to pick up lunch- such as Coastal Baking, the Bakery on Mason, and coming soon, Cravings, located at Table & Tonic–so you can stay for the whole day!
Cape Charles Central Park
Step outside the Inn and walk to Cape Charles Central Park. It is literally in the inn's back yard. Enjoy a lovely walk, read a book under the gazebo, and listen to the children enjoying the playground. It's a true treasure!
Bay Haven Inn of Cape Charles' Cozy Time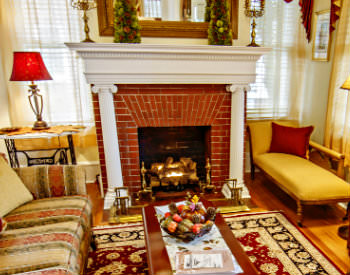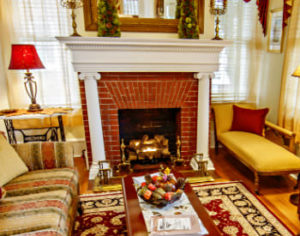 Want to stay in and just enjoy some quiet time and snuggle up by a fireplace? Here at the Inn, you can do just that by one of our roaring fireplaces.
Bring a book or two, and when you book direct, add COZY to the reservation and we'll bring you two glasses of champagne and chocolate-covered strawberries to enjoy by the fire.
It's a romantic way to end the day.
Make winter's end the best reason for some couples' getaway time. The salt air is always healing and the scenery has a magic of its own!