If there's one thing that 2020 gave us it was more time to read! That's why I've curated a wonderful list from my avid group readers of family and friends for you to enjoy in 2021.
It's a well-rounded list that includes meaningful conversations on racism and memoirs to the very best of thrillers and whodunits. Without further adieu, here's a baker's dozen—plus one–of the books I most recommend to read in 2021.
And remember, any of these books pairs nicely with our comfy couch and cozy fireplace here at Bay Haven Inn of Cape Charles!
The Mother in Law​ ​by Sally Hepworth
Enjoy a twisty, compelling story about one woman's complicated relationship with her mother-in-law that ultimately ends in death!
The Book Woman of Troublesome Creek​ (based on true events) by Kim Michele Richardson
In 1936, tucked deep in the woods of Troublesome Creek, Kentucky, lived a blue-skinned 19-year old girl named Cussy Carter. She's the last living female of the rare Blue People ancestry.
Dopesick​ by Beth Macy **Tammy's Top Pick!**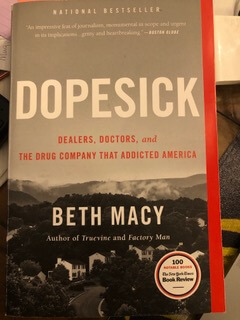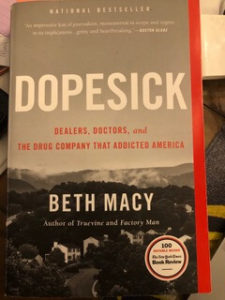 The author takes us into the epicenter of America's 20+ year struggle with opioid addiction. From distressed small communities in Central Appalachia to wealthy suburbs, disparate cities and once idyllic farm towns, this heartbreaking trajectory illustrates how a national crisis has persisted for so long and has become so firmly entrenched in our culture.
Daisy Jones and the Six ​by Taylor Jenkins Reid
This gripping novel about the whirlwind rise of an iconic 1970's rock group and their beautiful lead singer reveals the mystery behind their infamous breakup.
We are All the Same in the Dark​ (A mystery and so damn good!) by Julia Heaberlin
A superb, atmospheric novel from the internationally bestselling author of ​Black-Eyed Susans​, is the story of the discovery of a girl abandoned by the side of the road. Her discovery threatens to unearth the long-buried secrets of a Texas town's legendary cold case.
Invisible History: Growing Up Colored in Cape Charles, VA​ ​Memoir by Tom Godwin written by Metty Vargas Pellicer
This memoir highlights growing up Black in Cape Charles, a small town on the Eastern Shore of Virginia, during the era of Jim Crow laws. It's an interesting perspective of growing up in a booming railroad town which soon becomes increasingly desolate with the opening of the Chesapeake Bay Bridge Tunnel in 1964. And 56 plus years later is a thriving historic coastal community.
Chasing the Squirrel: The Pursuit of Notorious Drug Smuggler Wally Thrasher​ by Rob Peterson, Jr.
Chasing the Squirrel​ is the true story of notorious drug smuggler, Wally Thrasher, whose police investigation led to the biggest drug bust in the Mid-Atlantic United States in 1986. Thrasher was nicknamed "The Squirrel" for his elusiveness.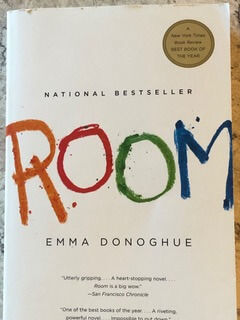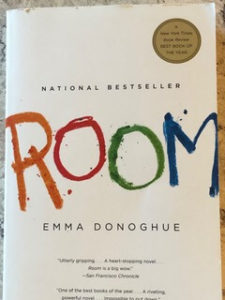 Room​ by Emma Donoghue
Room is the world to five-year-old, Jack…
Told in the inventive, funny, and poignant voice of Jack, Room is a celebration of resilience. It's also the powerful story of a mother and son whose love lets them survive the impossible.
House Rules​ by Jodi Picoult
Does it mean your son's guilty when he can't look you in the eye?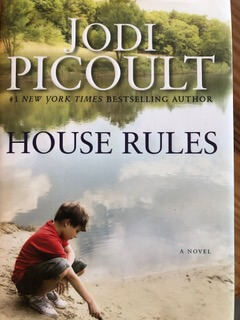 A teen with Asperger's syndrome, Jacob Hunt, is hopeless at reading social cues or expressing himself well to others. Brilliant in many ways, he has a special focus on one subject, forensic analysis. A police scanner in his room clues him in on crime scenes. And, he's always showing up and telling the cops what to do. He's usually right, too!
28 Summers​ by Elin Hilderbrand
Written by the New York Times bestselling author of ​Summer of '69.​ A secret love affair has lasted for decades, but this could be the summer that changes everything.
When Mallory Blessing's son, Link, receives deathbed instructions from this mother to call a number on a slip of paper that's in her desk drawer, he's not sure what to expect. He certainly does not expect Jake McCloud to answer. It's the late spring of 2020 and Jake's wife, Ursula DeGournsey, is the frontrunner in the upcoming presidential election.
Where the Crawdads Sing​ by Delia Owens
For years, rumors of the "Marsh Girl" haunted Barkley cove, a quiet fishing village. Barefoot and wild, Kya Clark is unfit for polite society. So in late 1969, when the popular Chase Andrews is found dead, locals immediately suspect her.
A Promised Land​ by Barak Obama
This riveting, deeply personal account of history in the making is from the president who inspired all of us to believe in the power of democracy. Firefly Lane​ ​by Kristin Hannah
From the New York times bestselling author of​ On Mystic Lake​, this is the powerful novel of love, loss, and the magic of friendship.
Firefly Lane​ ​by Kristin Hannah
From the New York times bestselling author of​ On Mystic Lake​, this is the powerful novel of love, loss, and the magic of friendship.
How to be an Antiracist​ ​by Ibram X. Kendi
Kendi's concept of antiracism reenergizes and reshapes the conversation about racial justice in America. However, even more fundamentally, he points us toward liberating new ways of thinking about ourselves and each other.
There you have it!
Have you read any of these wonderful books? We'd love to hear your top picks. Please feel free to share them in the comment section. And bring your favorite books with you when you visit the Inn!
You can book your winter or spring reservation​ here.