For all of us, this pandemic has really disrupted everyday life. Everything we thought of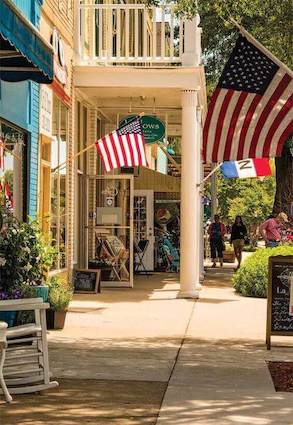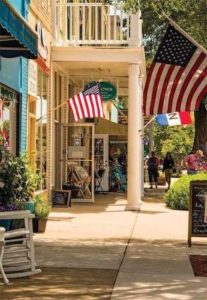 as routine and ordinary has been turned on its head!
Now, as we begin to peek out from under the "new normal" and find our way back, Virginia's Eastern Shore offers the perfect way to do just that. So when we get the all-clear, "We'll Be Waiting" with the natural bounty God has provided us.
How? Our small town of Cape Charles, with just 1200 residents, has a personality as big and as casual as the Eastern Shore itself.
There's no hustle-bustle here. Just easy conversations and lots of Mother Nature. It's no wonder our regional motto is, "You'll Love Our Nature."
So Many Ways to Connect with Nature and Thrive
Everywhere you look, Mother Nature is calling. From trails, bike rides, and kayak explorations, to birdwatching and boating, the Shore is the way to ease back into life and love every minute of it.
Here are our picks for saying hello to the world while basking in the warm glow of the Eastern Shore
Nature Walks & Bird Watching
Cape Charles Natural Area Preserve—How does 29 acres of coastal beach, dune, and maritime forest habitats sound? In this bayside paradise, there's something to love all year long. Rare plant and insect species, walking trails, migratory songbirds, and raptors capture your senses and give you plenty of reasons to smile.
Kiptopeke State Park—We've written about this treasure several times. Explored by Captain John Smith in 1608, today, you can explore its many wonders such as recreational access to the Bay, watching migratory birds, hiking, and picnicking.
Savage Neck Dunes State Natural Preserve—With a mile of Chesapeake Bay shoreline, Savage Neck Dunes is special because of its large bayside dunes and plant communities. It supports one of the most important conservation areas in the world for the northeastern beach tiger beetle, a federally threatened species. Lots of migratory birds, geocaching, tours, and history.
Eastern Shore of VA National Wildlife Refuge—You'll find 1,127 acres of a wildlife refuge in Northampton County. Plus, walking trails, fishing, and interpretative events throughout the year.
Seaside Walkway–The newly restored boardwalk and nature path is a prime location for birding and just enjoying nature. Don't miss it!
Brownsville Preserve-Virginia Coast Reserve—With 14 undeveloped marsh and barrier islands, the Brownsville Preserve is the longest expanse of coastal wilderness here on the east coast. There's plenty of history, bird and wildlife trails, and places to bike and hike.
On the Water
Want to enjoy Mother Nature from the Bay? We promise you, it's an experience that won't disappoint. Choose a Bayside boat tour and enjoy a very unique view of the Kiiptopeke "Ghost Fleet" and the Chesapeake Bay Bridge Tunnel, one of the seven engineering wonders of the modern world.
Seaside boat tours give you the extraordinary opportunity to explore the Eastern Shore's Barrier Islands, the largest stretch of coastal wilderness on the Eastern seaboard.
Where to begin? These three local boating companies provide topnotch experiences while allowing you to enjoy nature and the great outdoors.
SouthEast Expeditions–-Many types of tours to choose from including tours to the Eastern Shore National Wildlife Refuge, Chatham Vineyards, and aquaculture clamming. A crowd favorite is their "Paddle Your Glass Off."
Seaside Ecotours—Take a barrier island birdwatching tour, a nature tour, or a sunset cruise. Lovely!
Eastern Shore Boat Tours–Calling all nature lovers, photographers, bird watchers, and romantics! Take a sunset water tour. Watch brown pelicans fly in formation and skim the surface of the Bay. Catch a pair of curious, playful dolphins putting on a show just for you. It's all waiting for you.
DIY Your Own Fun (Bring Your Own )
Want to DIY your own Eastern Shore adventure? Feel free to bring your own kayak or bike to enjoy the waterways and trails just the way you want to.
Do whatever makes you feel joyful and glad to be reunited with this big, old beautiful world!
Dream it; then plan your getaway to Virginia's Eastern Shore. Grab your gift certificate now and have an instant prepaid vacay!
And rest assured, the natural beauty of Virginia's Eastern Shore will be waiting for you. #BuyNowStayLater