Summer Means Seafood, Festivals, and So Much Fun in Cape Charles
If you've been thinking about a visit to Cape Charles and you love a generous helping of fun with just caught seafood, we say, pack a bag!
As you well know, the Eastern Shore is the epicenter of the Chesapeake Bay seafood industry, serving up scrumptious oysters, shrimp, and other delicacies all over the US. But here on the Shore, eating seafood is a much more personal experience for us.
Much like the farm-to-table movement, the watermen here in Cape Charles are our neighbors, relatives, and friends. Their hands have worked the Bay for years and years, sometimes for generations.
It's not just their livelihood, it's a way of life. Whenever we sit down to eat, we're incredibly thankful for their hard work and dedication to their craft. From crabbers to oystermen, these fine watermen allow us to eat some of the finest seafood in the world!
From beaches to Barrier Islands, Cape Charles invites you to kick your shoes off, dig your toes in the sand, and discover the meaning of the words "fresh seafood" from the hard-working hands of our Virginia watermen.
So what's cooking? Plenty. We've got a breakdown of upcoming Eastern Shore seafood festivals, as well as our favorite fresh seafood Cape Charles restaurants for you to enjoy. Take a look.
Cape Charles Crabby Blues Festival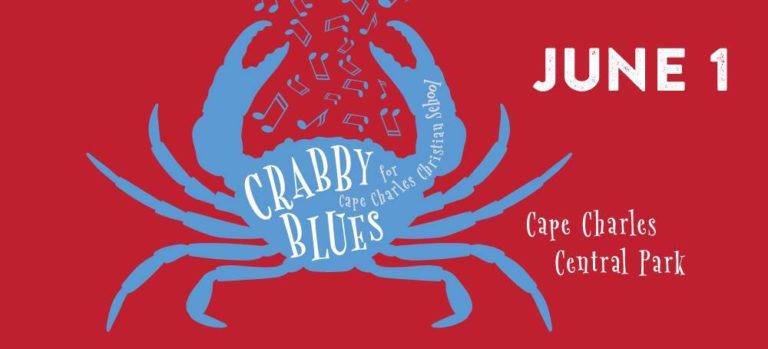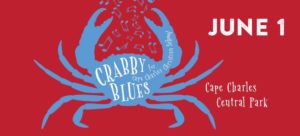 The 8th annual, much loved Crabby Blues Festival is back again this year. Held in Cape Charles Central Park from 3 p.m.- 8 p.m., it's literally in the Inn's back yard!
A wonderful fundraiser for Cape Charles Christian School, the festival is family fun with fresh, off-the-boat crabs, food vendors, live music, and a kids area which includes an array of bounce houses, plenty of arts and crafts vendors as well as a silent auction. Check out some of the fun we had here, especially Tammy wearing a crab hat!
Tickets are $15 for adults, $5 for students, kids 2 and under FREE.
Reel and Raw Festival
We open the month of June with crabs and we close it out with oysters! Details to come but the festival will be held in historic Cape Charles. Details to come!
You'll find signature dishes from local restaurants as well as oysters fresh from the Bay. Pair that with live music and dancing and you've got yourself a whole lot of summer fun! Get tickets here.
Cape Charles Seafood Restaurants We Love
In between festival fun, you MUST check out our local restaurants. While you may have had good seafood in your neck of the woods, get ready to taste the freshest, tastiest seafood here on the Bay!
Jim and I put together our restaurant faves and why:
C-Pier at Kings Creek Marina-You'll love their steamer buckets!
The Oyster Farm Seafood Eatery– This is a 39-acre restaurant that offers casual dining. For an appetizer, we recommend the Thai Crystal Shrimp. And for the entree, Fish Tacos.
The Shanty-With 665 Google reviews, this restaurant keeps a 4-star+ rating. When you taste the food, you'll see why. Get the hush puppies appetizer and the Tokyo Nachos are to die for!
Tim's Place -Get the crab cake sandwich!
Kelly's Gingernut Pub-With 325 4-star+ star Google reviews, we can almost guarantee you'll love it. Get the award-winning She-crab soup. And for the entree, you can't go wrong with the Guinness cod sandwich
Cape Charles Brewing-Crab bites for the appetizer and their award-winning clam chowder. All kinds of YUM!
Sting-Ray's Restaurant-Anything stuffed! Crab imperial stuffed flounder, shrimp…if it's stuffed, it's great!
Hook U Up Bistro: Spicy tuna sashimi is a great appetizer. For the entree? ANYTHING!
See why summer is so much fun on the Shore? So pack a bag and don't miss an opportunity for a Virginia Eastern Shore getaway. The Chesapeake Bay is calling! Book your reservation now.