Cape Charles, VA, summers are warm and stretch long into the fall. All sorts of summer activities generate quite an appetite, including great hiking trails and amazing beaches. Cape Charles gives the perfect opportunity for adventurers and foodies who love scoping out the local joints. If you're looking for good eats in an outdoor setting, here are the top outdoor dining spots near Cape Charles.
1. Ambrogia Caffé & Enoteca
321 Mason Ave, Cape Charles, VA 23310
757-607-3026
Ambrogia welcomes you to join them for breakfast, lunch, or dinner. You will savor the taste of Italy in every bite, whether it's homemade bread, red wine, or quintessential pasta dishes. It's a great place to celebrate life with that special someone over fine Italian food and a view of the bay.
2. The Shanty
33 Marina Rd, Cape Charles, VA 23310
757-695-3853
Enjoy the taste of the sea while basking in the last of the evening sun. The Shanty offers outdoor seating right off the water. It's a great place to savor the bounty of Chesapeake Bay after a day of kayaking, hiking, or main street sightseeing.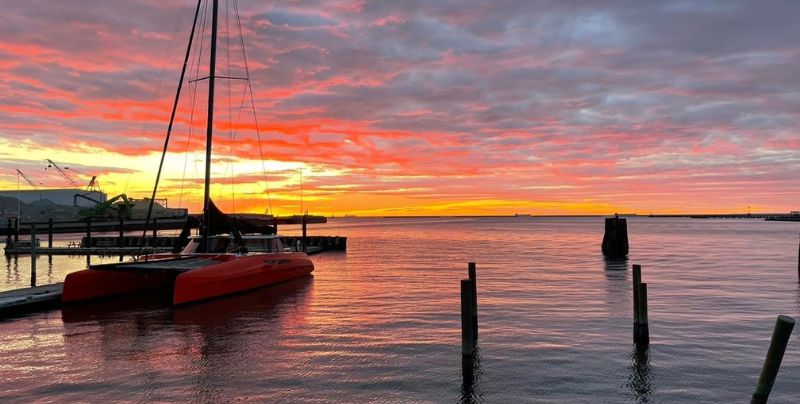 3. Edible Picasso
10 Strawberry St, Cape Charles, VA 23310
914-582-9864
For more casual eats, Edible Picasso offers paninis, poke bowls, salads, and charcuterie boards. As the name suggests, you can eat art and enjoy indoor and outdoor accommodations.
4. Oyster Farm Seafood Eatery
500 Marina Village Cir, Cape Charles, VA
757-331-8660
Outdoor seating on the deck allows the perfect way to enjoy water-to-table cuisine at a private beach resort. Whether you want to book the property for your event, a seafaring vessel, or simply a table, the Oyster Farm Seafood Eatery has just what you need. The seafood is delicious, local, and waiting for you!
5. Brown Dog Ice Cream
203 Mason Ave, Cape Charles, VA 23310
757-695-3868
Brown Dog Ice Cream is the perfect place to savor a sweet, creamy treat during the hot summer months. Named after the owner's brown puppy, Foster, the ice cream shop offers a wide array of homemade ice cream and other sweet treats. Whether you sit inside or bask in the sun, this is the best dessert destination in Cape Charles.
6. Hook @ Harvey
1011 Bayshore Rd, Cape Charles, VA 23310
757-331-2275
For a bistro, dockside experience, make a reservation at Hook @ Harvey. The menu offers succulent morsels from both land and sea and a graceful pairing of fine casual dining with the serene views of Chesapeake Bay.
7. Deadrise Italian Kitchen
425 Mason Ave, Cape Charles, VA 23310
757-331-6232
If you're searching for a more casual Italian dining experience, stop by the Deadrise Italian Kitchen. The bar offers brunch, dinner, a wide selection of pizzas, and housemade cocktails. Whether you enjoy them in-house or on their deck is up to you!
Now that you've got a glimpse of the culinary delights we have to offer, why wait? Cape Charles has everything from ice cream treats to classic Italian, fresh seafood, and more modern "brunch" style dining. Start planning your next visit here by choosing your favorite room. It's time to come and explore the top outdoor dining spots near Cape Charles.