Make Memories That Last in Cape Charles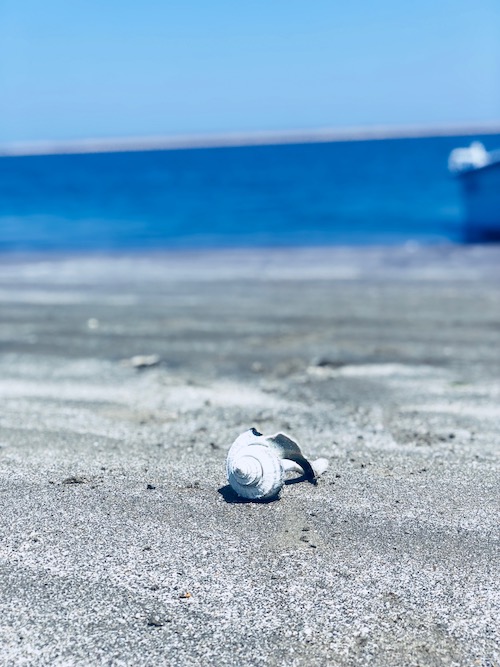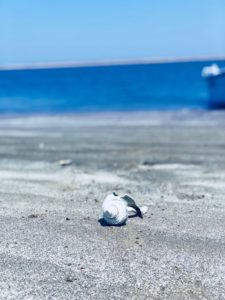 We all do it, buy stuff we don't need just because it makes us feel good! Then, in no time at all, we grow tired of that new thing and look for something else. Know what we're talking about?
Well, what if you could buy something that you never wanted to let go of? What if you bought, not a thing but an experience?
From overworked and stressed out to lovers seeking a hideaway, time at the shore refreshes and renews everyone! There's just nothing like it.
Digging your feet in the sand as you walk along the beach, waves wash up to greet you and the gulls screech in the sky. It's a welcome step out of time as your mind drifts along.
That's just one of the reasons why a Cape Charles getaway is so special. But there's another aspect to Chesapeake Bay vacation that's just as important. Here at the beach where life moves a little slower, you make memories that last.
What a Cape Charles Beach Vacation Gives You
Visiting the Chesapeake Bay isn't about buying stuff, although there's plenty of
opportunities to do so. For most people, it's about soaking up an experience that can't get anywhere else.
It's simple experiences, really.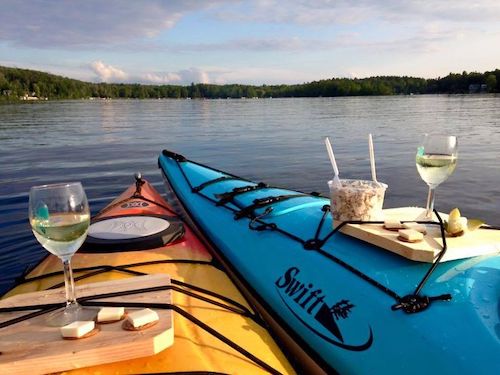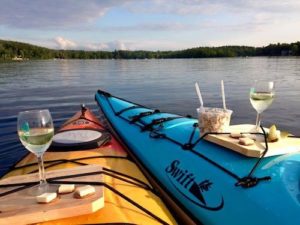 The Paddle Your Glass Off kayaking and wine tour is a stunner. On your way to
Chatham Vineyards, you'll be surrounded by nature at every turn. From periwinkle snails, osprey, wildlife on the banks and fish below, it's a smooth, easy ride to enjoy Chatham Vineyards' wines!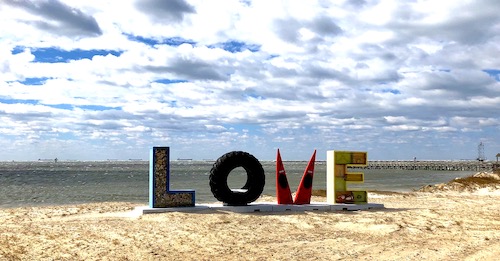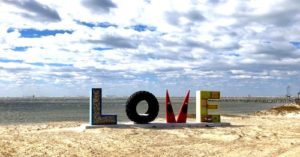 Snap a picture of the LOVE sign because once you know what each letter stands for, you don't want to forget it.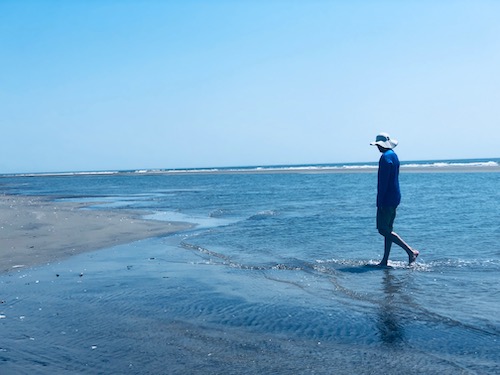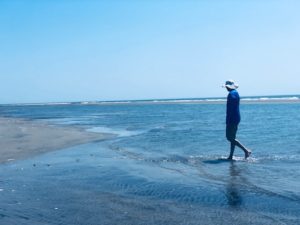 Barrier Island Day Trip–Let Captain Dave of Cape Charles Boat Tours show you the last undeveloped 100-mile chain of barrier islands designated an International Biosphere.
The unique shape of the DelMarVa peninsula and its position along the Atlantic Flyway creates a funnel-effect that concentrates migrating birds in a relatively small area while they are traveling southward. Be sure to check out this unique new VA grown product, Barrier Islands Salt. Beware. It's addictive!
Fishing Charters from Cape Charles Town Harbor–Captain Neil with Top Dog Charters will show you an unforgettable time on the Bay!
Take a Shellfie! That's right. At Bay Haven Inn of Cape Charles, we harvest shells from the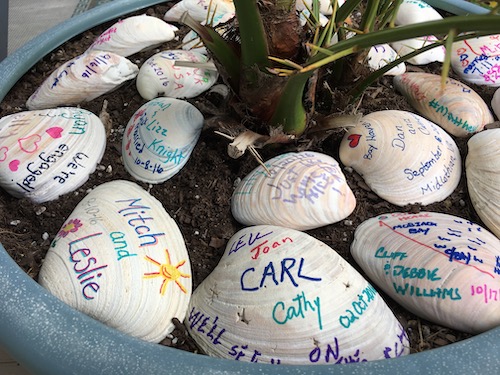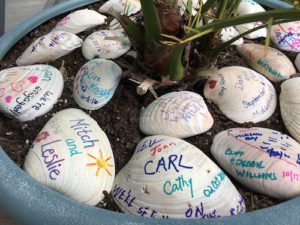 Barrier Islands. Then we make them available for you to decorate and take a "Shellfie."
Nature Everywhere–From the Kiptopeke State Park, our wildlife refuge, and plenty of opportunities for birding, nature always gives something back, peace of mind!
Gathering a bit of sand from the Cape Charles Beach, placing it in a bottle with some shells. Then taking it home and putting it in a place where you can easily see it. And when you need a quick timeout, you can pick up the bottle and remember.
There are so many ways to create memories of the Eastern Shore that last a lifetime! Ready to let go of stuff and get an experience that will last and last? Great! We're ready to help!
As part of planning your vacation (after all, it was just National Plan Your Vacation Day), we'd be delighted to assist you in planning the perfect "making memories on Virginia's Eastern Shore!"
Give us a call! (757) 331-2838