So, you're ready to take that much needed time off to Virginia's Eastern Shore. Good for you! To make your vacation getaway completely relaxing, the big question travelers ask is, "Cape Charles hotels vs B & B's: What's the difference?"
It's an important question because your lodging can really make or break your entire vacation! Should you stay at a hotel? Or a Virginia Eastern Shore bed and breakfast?
To help you make the lodging decision that's right for you, here are some points to consider.
How is a Cape Charles Bed and Breakfast Different from a Hotel?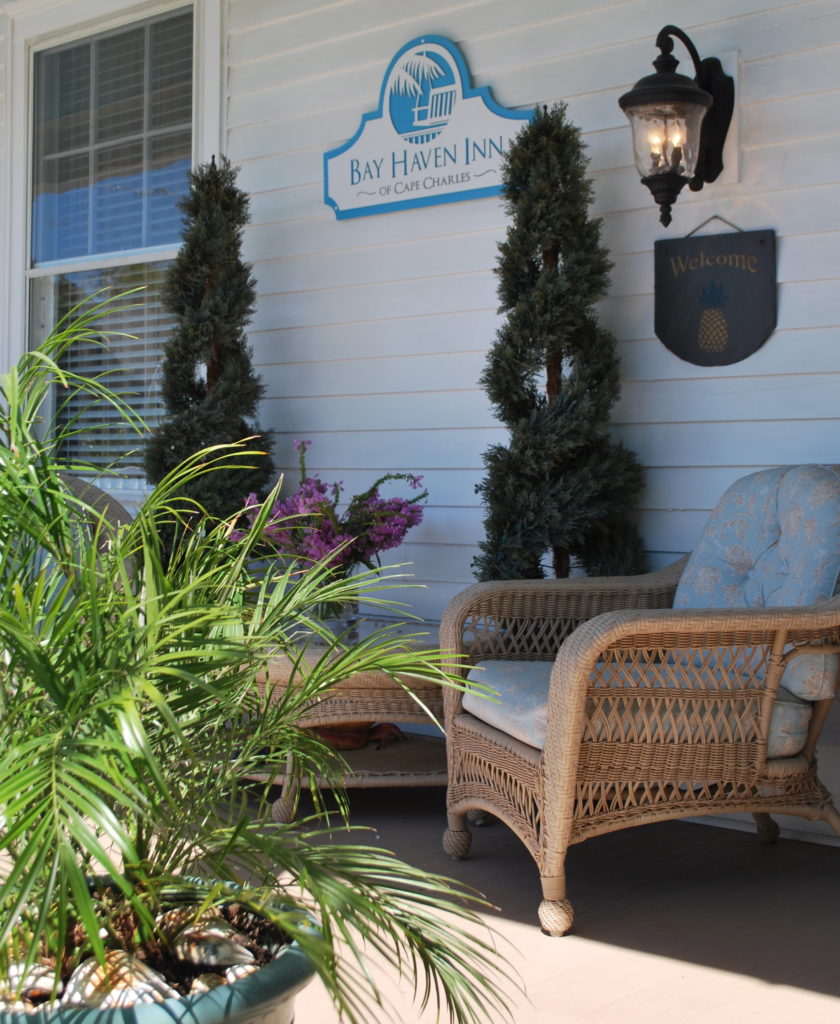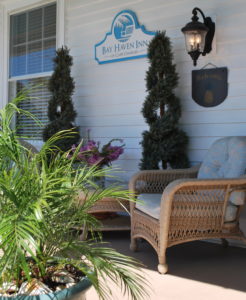 The difference between the two lodging destinations is considerable! Generally, Cape Charles hotels offer a larger number of rooms.
Our Cape Charles b&b offers a small number of rooms and we're all about personal service in an informal, comfortable setting. We also thoroughly enjoy getting to know our guests while, at the same time, giving them the privacy they want.
We're glad to say that many of our guests have become friends (and residents) over the years. What a joy that is!
Enjoy More Than A Room with Our Bed and Breakfast
Choosing a Cape Charles hotel versus a B & B means you'll most likely experience an exquisite room with an attentive staff.
However, at Bay Haven Inn of Cape Charles, you're not limited to just an exquisitely appointed room. You can enjoy the entire property!
From the porch, the swammock, (a combo swing and hammock. Our guests named it that because once get on it, you never want to leave!) inviting gardens, and cozy fireplace, you have more than just a place to lay your head.
You can even feel the breezes from the Chesapeake Bay. What could be more relaxing?
If that's appealing to you, then you'll find plenty of ways to relax without ever leaving the Inn!
And when you do head out on an adventure, you'll never have to worry about finding a parking spot when you return.
Know why? Cape Charles is a town known for its walkability. You'll never even need your vehicle!
That's because life at the Inn is always laidback even for your vehicle (and parking is free!)
More Advantages with A Cape Charles Bed and Breakfast
Hotels are generally owned by either a corporation or are part of a franchise. That means the owner isn't on the premise to ensure that your stay goes well.
Innkeepers, Jim and Tammy Holloway, live on the premises and have a vested interest in making sure your stay is exactly what you want.
Additionally, our local hotels are very good at providing concierge services, scheduling the events you most want to enjoy.
At Bay Haven Inn of Cape Charles, Jim and Tammy act as your own personal concierge, helping you build your own personalized escape.
From scheduling daily adventures to answering the delicious question, "What's the best restaurant in town?", Jim and Tammy can offer up suggestions for the perfect fit.
From beautifully appointed rooms at the Inn to your experience while visiting the Chesapeake Bay, it's more than dollars and cents for us, it's personal.
And Then There's That Gourmet Breakfast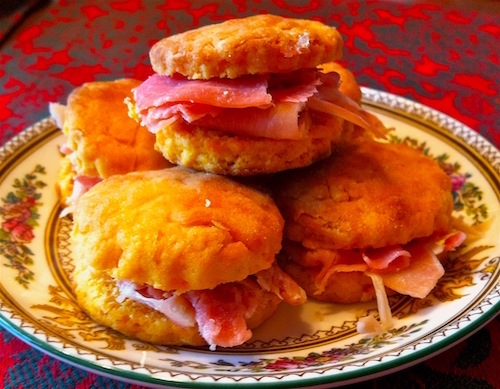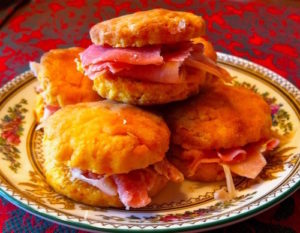 For travelers, a free breakfast is an important amenity. Our b&b doesn't just offer up a continental breakfast with cold cereal and fruit.
You can count on our breakfasts to be homemade, delicious and our award-winning sweet potato ham biscuits are often on the table.
Bay Haven Inn of Cape Charles was recognized as one of 10 Virginia B&B's with a notable breakfast. You can't beat that!
So, enjoy a hearty breakfast in the company of fellow guests, watch the Purple Martins from the window, and relax into a fresh, new day.
When you arrive back from an outing, you'll also find snacks to enjoy. And, of course, there's wifi, complimentary water, sodas, and a glass of wine or beer in our butler's pantry–all for guests.
A Unique Stay or Ordinary?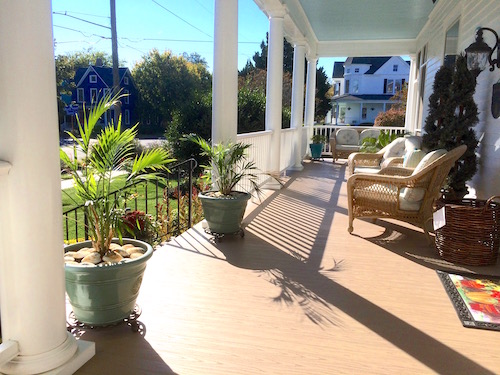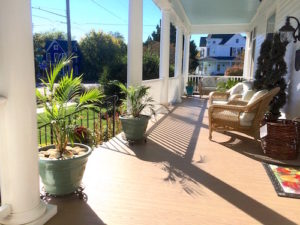 When you're taking time off, your lodging choice sets the tone for your entire trip. That's why deciding whether it's going to be one of our Cape Charles hotels vs B & B's is so important.
Basically, you're choosing between more of a traditional stay with a hotel or a unique one with a b&b. So which suits you better?
If it's a unique personalized Eastern Shore stay, look no further than Bay Haven Inn of Cape Charles. Comfort, quality, many extra amenities, and friendly hosts create an experience that stays with you long after you return home.