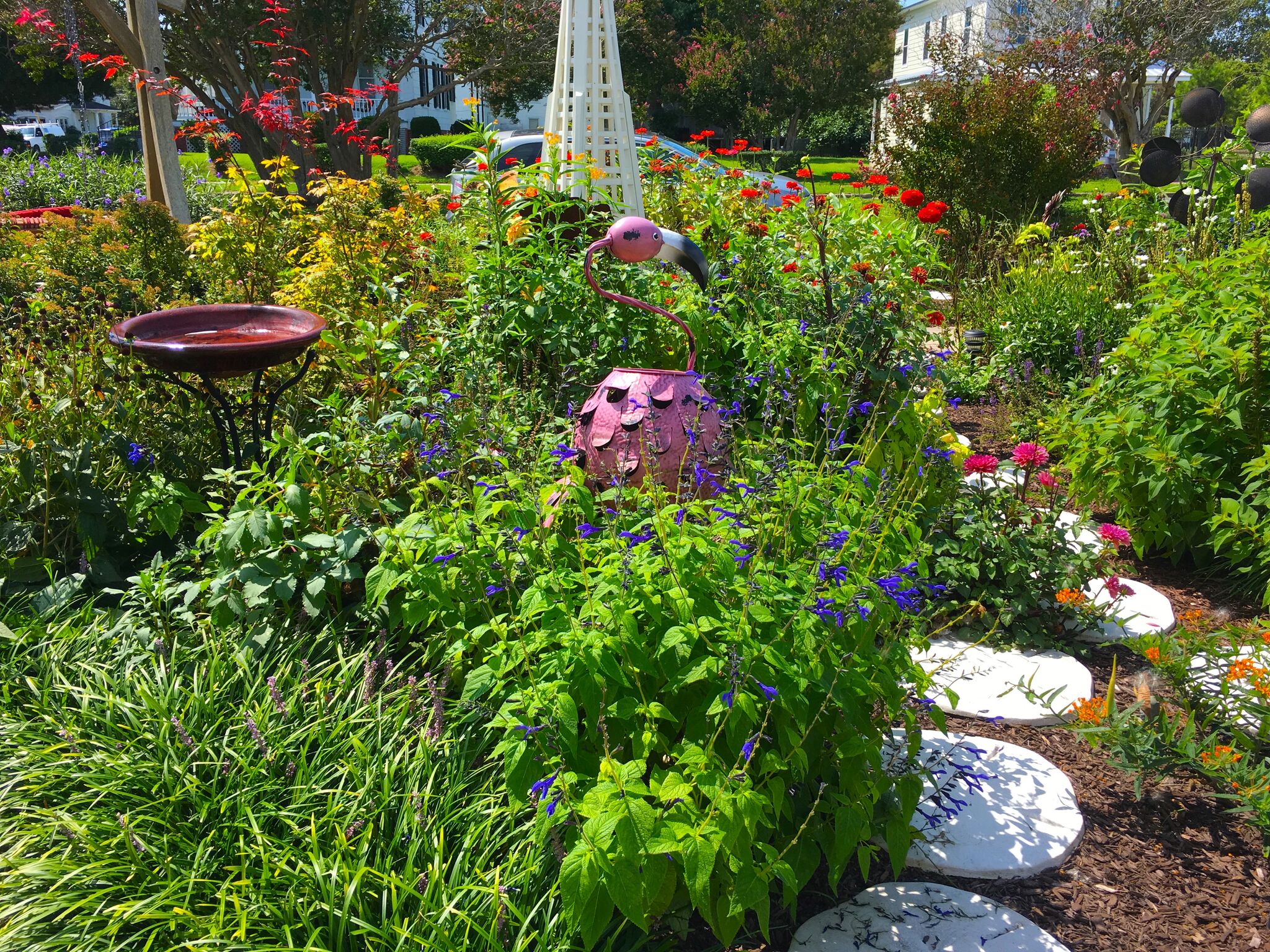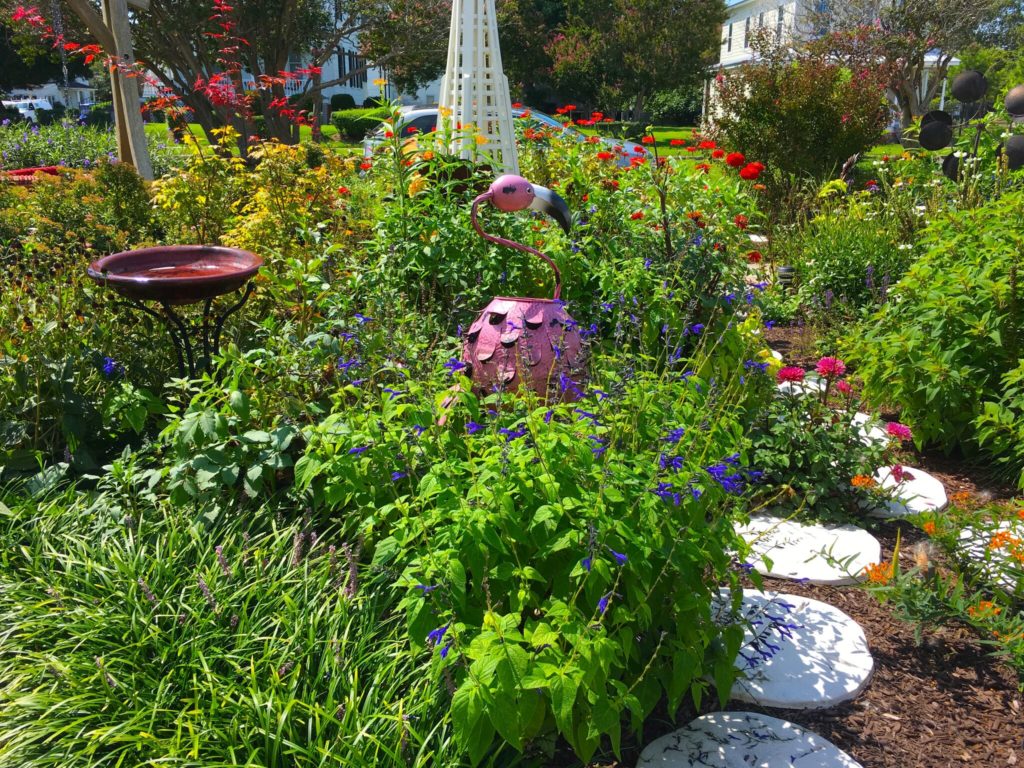 As summer sizzles to a finale, our flower garden blazes with passion! Purple passion,
that is!
Butterflies and hummingbirds just love them.
So this summer we are taking a moment to honor the king of purple, the one, and only Prince.
So this summer we are taking a moment to honor the king of purple, the one, and only Prince, we may not have Purple Rain but we sure do have a wave of purple throughout the Bay Haven Inn gardens.
Let us take you on a tour….
It's so beautiful to see shades of blue, lavender and purple all vying for the sun's attention. The hummers and butterflies, in the meantime, are hard at work feeding from these plants. But to us, they look like nature's decorations.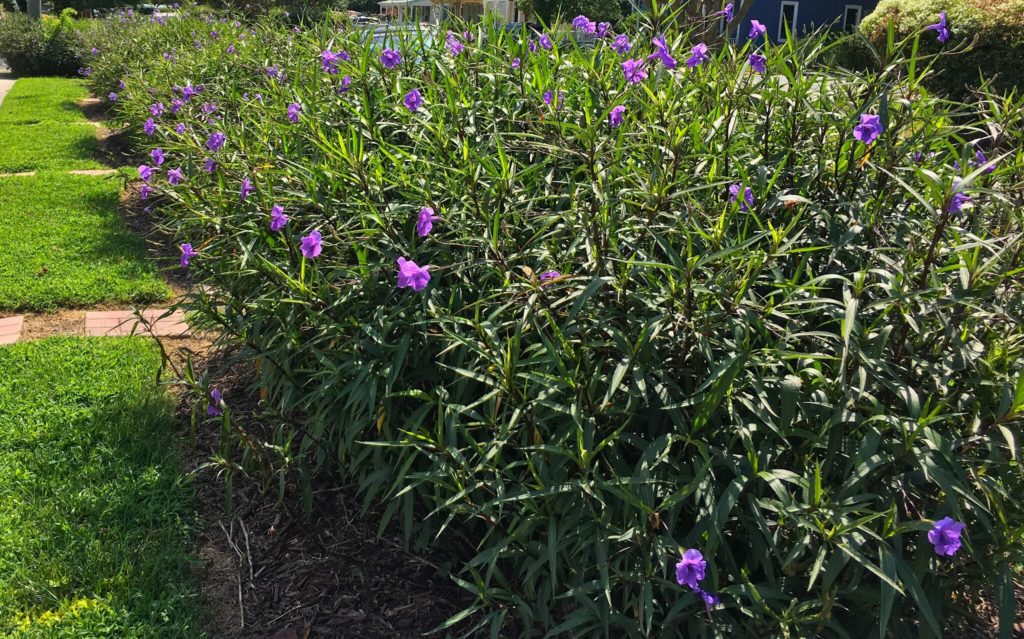 One of our favorites is the Mexican Petunia.
Although it's not really a petunia, this flower is a showstopper, blooming consistently from June to November.
Not only that, we share this beloved flower with our guests as a going away gift. Each guest that wants a Mexican petunia goes home with a "start" so they can enjoy their own patch, and remember the good time they had here at the Inn.
Incredibly hardy, the Mexican Petunia is one tough customer. That's one of the reasons we love it so much! It grows well in both wet and dry soil. And, it's coveted by hummers and butterflies.
Another Garden Stunner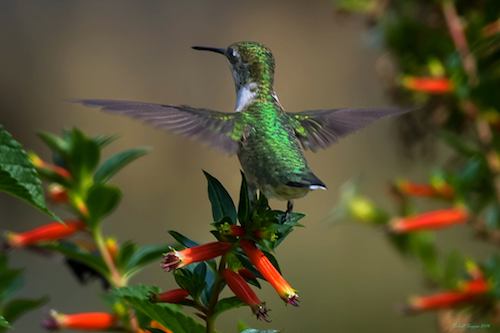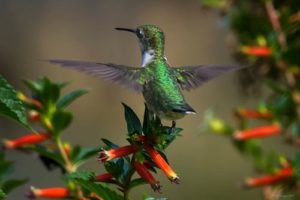 Another stunner is the black and blue salvia. Its cobalt blue flower extends from a black whorl with tall flower spikes.
The color is absolutely striking. But Fred, our resident hummer, doesn't care a fig about the color. He just loves the salvia because it's a good source of food!
And, of course, no flower garden is complete without lavender, which we have at Bay Haven Inn of Cape Charles. It's not just lavender's delicate color that we love so much, it's also the aroma.
Lavender is the perfect "relaxing" perennial for a b & b as well as your home flower garden. So much so we added Spanish Lavender plants to our flower pots on the steps into the inn…setting the stage for the tranquil experience you are about to absorb.
Another Garden Purple Passion Flower
Another in our purple passion lineup is Lirope. This silvery green grassy-like plant sits low to the ground and is an excellent groundcover. Late summer is the Liriope's time to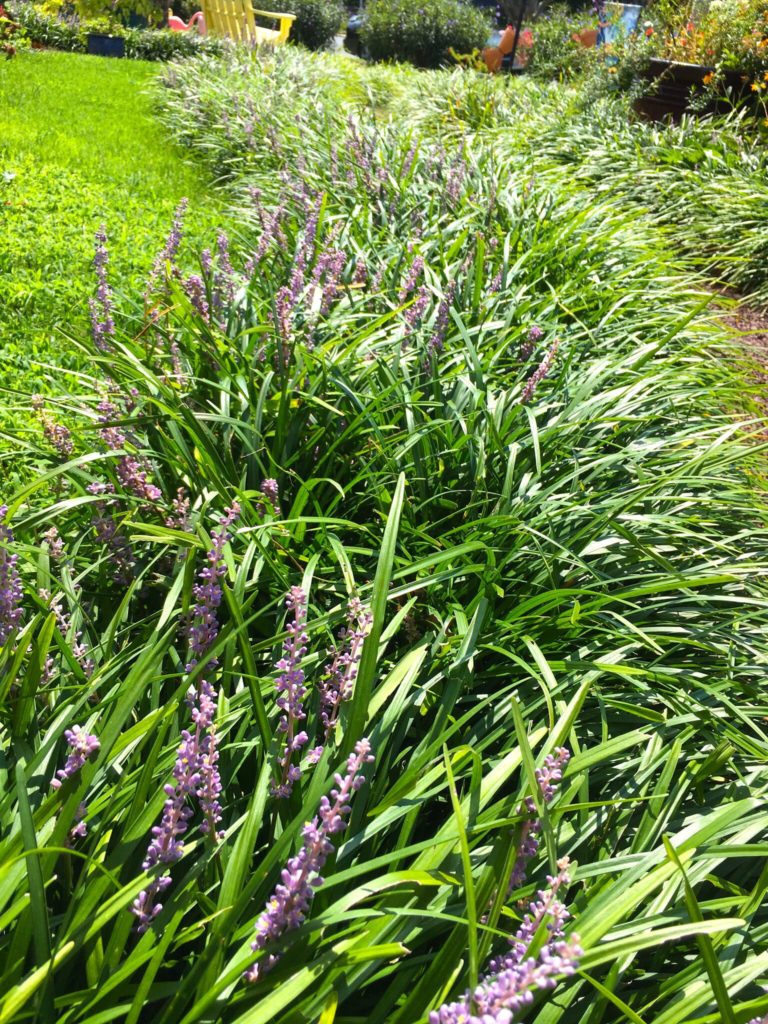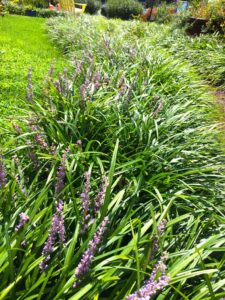 shine. With spikes of lavender, purple, or white flowers, it really lends a gracefulness to any garden.
After Lirope finishes its blooming season, blackish blue fruit clusters appear that remain into winter. We love this plant because it's excellent for erosion control too!
Finally, we come to Larkspur with its pale and dark blue colors. Its bright pop of color will be what most of your friends will comment on first. It's a scene stealer. It, too, is easy to grow and will stay with you for decades.
If you'd like to see our beautiful garden complete with Fred the Hummer and all of our butterflies, we'd love to have you! You can take a part of our purple passion garden home with you.
Why not enjoy an end-of-summer retreat with us? You can book your stay here! Mention your love for Prince and we'll make sure you have a beautiful bouquet of purple flowers in your room to greet you.