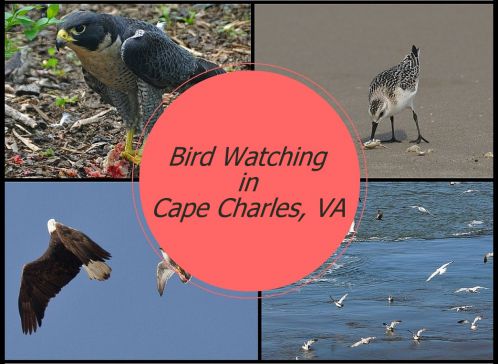 With fall on its way to Cape Charles, Virginia, we'll soon be able to enjoy the migration of our feathered friends who make their homes here or pass by during warmer weather. And luckily for you, we have some incredibly beautiful spots where you can grab a seat and watch these beautiful birds at their best. So gather up a blanket, a chair, a camera (and a room at Bay Haven Inn of Cape Charles), and get ready to go birding in our gorgeous Cape Charles:
Kiptopeke State Park: Take a trip to Kiptopeke, and you'll have the chance to witness the migration of peregrine falcons, American Kestrels, warblers, herons, shorebirds, and thrushes. What a beautiful mix of birds! There are just over 5 miles of hiking and biking trails in this park, leaving you with plenty of fun opportunities for bird watching.
Kings Creek Marina: Whether you're riding along in a rented golf cart or taking a kayak out onto the water, you're sure to catch a glimpse of shorebirds and clapper rails. Be sure to take advantage of the nature trails for the best bird views!
Eastern Shore of Virginia National Wildlife Refuge: This beautiful Cape Charles wildlife refuse just so happens to be "one of the premier birding and wildlife sites on the Eastern Shore" (DGIF). There are over 300 species of birds on the refuge's list, so there's a very good chance that you'll be able to observe warblers, hawks, peregrine falcons, and more.
We can't wait to see you at Bay Haven Inn of Cape Charles during your bird-watching outing! (Our front porch has a pretty great birding view too)