Fall is upon us! With it comes cool evening strolls, warm teas, and colorful leaves. Here at Bay Haven, migration is one of our favorite aspects of fall. To be more specific, we love the Monarch butterfly migration. You may have seen our three-part series about these gorgeous butterflies. These stories will take you from cocoon to flight with How to Plant a Butterfly Garden, Growing Milkweed for Monarch Butterflies, and the grand finale for this series, The Miracle of the Monarch Migration. These butterflies perform an incredible fall migration down the Eastern Shore that is a must-see. Butterflies aren't the only ones heading south for the winter. Birds accompany the colorful migration to warmer shores for the winter. The Eastern Shore has over 439 recorded bird species for birdwatching enthusiasts to observe. Here is a birdwatcher's 3-day itinerary to Cape Charles.
The Changing of Seasons
Even though fall is just beginning to escort summer out of season, it's never too early to start your holiday shopping. Get a jump on this coming holiday season with our gift certificates. What could be better than the gift of a vacation? We'd be delighted to host you, your family, and your friends for the holidays. Hope to see you soon!
Things To Do
Whether you're looking for a stroll on the beach, next to the harbor, or through the marshes and woodlands, Cape Charles is the place for you. Many areas on the Eastern Shore are a highway for migrating bird species. If you're looking for an early morning or afternoon adventure that won't occupy your entire day, here are a few places to start.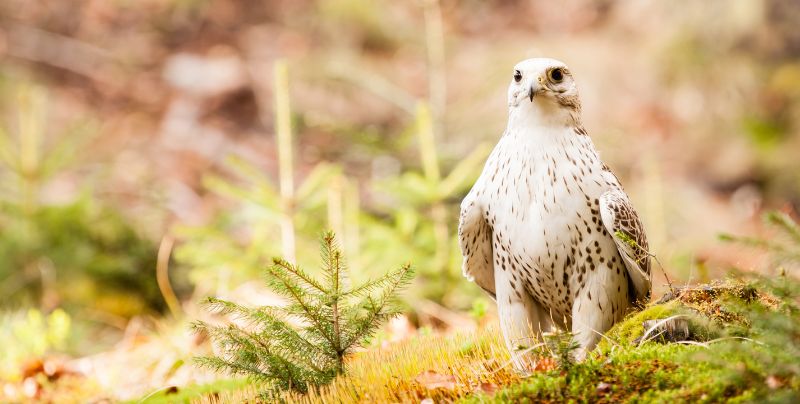 These wildlife refuges are ideal if you're interested in longer day trips.
Chincoteague National Wildlife Refuge: Chincoteague National Wildlife Refuge was founded in 1943 to protect migratory birds. It is currently the most frequented refuge in the US. In addition to being a birdwatcher's paradise, it is home to the Assateague Lighthouse and Chincoteague ponies. The varied habitats at Chincoteague allow for a wide variety of bird species to call it home. You will likely see Piping Plovers, Saltmarsh Sparrows, Monarch butterflies, and countless other species.
Fisherman Island National Wildlife Refuge: Fisherman Island National Wildlife Refuge has guided tours that run every Saturday from October through February. The 2-mile hiking tour is free and will take you through the wildlife and the history of Fisherman Island.
Here in Cape Charles, there are birding opportunities to suit every fancy. There are rare species only an experienced eye can spot and the more common migration participants. Birdwatchers of all kinds can see the magnificent migrating birds of the Eastern Shore.
Good Eats Along the Way
There are many delectable options to keep your strength up while searching for the rarest birds. Whether you're beginning your morning with the breakfast of champions or ending it on a sweet note, Cape Charles has the food for you.

Where to Stay
This 3-day itinerary for birdwatchers is ideal for a relaxing autumn weekend. Our 4-bedroom inn is perfect for birdwatchers and bird experts to roost for the night. Come soak up the colors, the cool evenings, and the sunny days filled with migrations and birdsong. Whether you come yourself or send family with a gift certificate, we can't wait to meet you!