Ah, the beach! Digging your toes in the sand, closing your eyes, and listening to the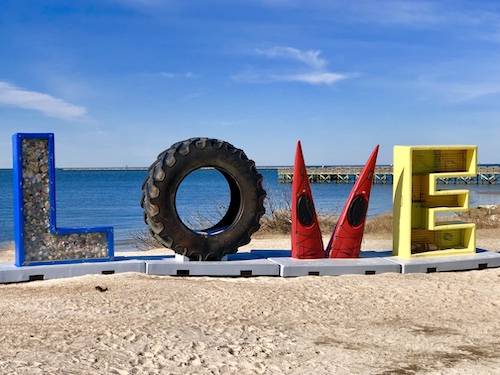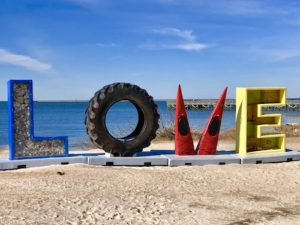 sound of the waves is bliss, isn't it? It's one of the big reasons we come to the Chesapeake Bay!
That, plus great seafood and adventures galore. With all the laidback opportunities to chill out and have fun, it's a good time begging for photo opps.
There's just no better way to preserve all those wonderful memories.
That's why we put together 7 places that are a must-see and pair perfectly with photo ops!
Let's start with the beach. You won't find a more magnificent sunset than on the Cape Charles beach. It's simply breathtaking.
For this photo op, skip the selfie and get someone else to take the picture. You'll get more of the sunset and the beach and it will make a beautifully framed picture.
Sunsets and Dining. These two go easily together and what a picture they make! We recommend The Shanty and The Oyster Farm Eatery for delicious cuisine and a beautiful sunset for dessert.
Summer of Love Mural. It's peace, love, and a groovy mural as Cape Charles
celebrates Virginia's 50 Years of Love.
Cape Charles Main Street saw this blank fence where a building had to be removed and for the Summer of Love celebrations they commissioned Emily Smith.
Asked about her inspiration for this mural, the artist says,"I was inspired by the idea of bringing the community together with art and music in true 60's fashion."
You'll find the mural on Mason Avenue. Once you get your groove on, stroll on down to Brown Dog Ice Cream for some cool refreshment.
Cape Charles Brewery. The brewery gets in on the Summer of Love fun with their flower power beer limited release series. It's a light golden lager infused with hibiscus flowers and a taste of tropical fruit.
Perfectly balanced, it's an easy-to-drink beer with a cool red hue. You'll find it pairs well with shore sunsets, wind waves, and wherever you want to go!
Oyster Slurps. This one is definitely a must. The Chesapeake Bay is one of the largest producers of aquaculture, so yes, it's photo op time! We recommend Kelly's Pub, The Oyster Farm, and The Shanty.
Throughout the historic town of Cape Charles you will find plenty of places to take memorable pictures, we have just named a few!
You might be interested to know that Reader's Digest named Cape Charles one of the most beautiful seaside towns in America in 2019. And last year, Coastal Living named Cape Charles #3 as one of the happiest seaside towns!
Cape Charles Beach. We'll end where we began, on the beach. But this time, specifically, the Cape Charles Beach.
Beauty abounds here and it's the only public beach that doesn't have an access fee on the Eastern Shore of Virginia. Located in the town's historic district, it's perfect for all kinds of picture-taking. Have fun!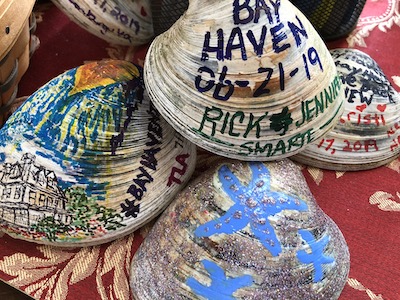 Do you have other areas you think we should include as must-see photo ops?
Let us know in the comments below or share on our Facebook or Instagram pages @bayhaveninn.
When you're looking for accommodations, consider Bay Haven Inn of Cape Charles. We're literally within walking distance of the beach and all of these photo op spots!!
And of course, when you stay with us, you will want to decorate your own shell and take a "Shellfie"! Book here.