Do you know what the best part of living by the bay is? (Other than the sunsets, beaches, boating, and swimming, of course!) It's the amazing seafood, freshly caught, perfectly prepared, and absolutely savored. Our culinary secret for the best seafood preparation is Blue Crab Bay Co., a "purveyor of classic coastal cuisine since 1985."
Before we get to the recipe, let's learn a bit about Blue Crab Bay Co., and the woman behind its success, Pam Barefoot. In 1985, Pam moved to Virginia's Eastern Shore, where she worked and worked and worked to build up her small business with its mix of seafood spices, snack mixes, coastal gifts and more. Her determination eventually won her a couple different honors, including being inducted into the Specialty Food Association Hall of Fame this past June.
And now you can have a taste of Blue Crab Bay's success! Bay Haven Inn of Cape Charles was honored to be named Inn of the Month in the Blue Crab Bay Co.'s 2013 calendar, using the following recipe, which we also served on their plates. (Pam features an Eastern Shore B&B each month, so check it out for more inns along Virginia's beautiful coast.)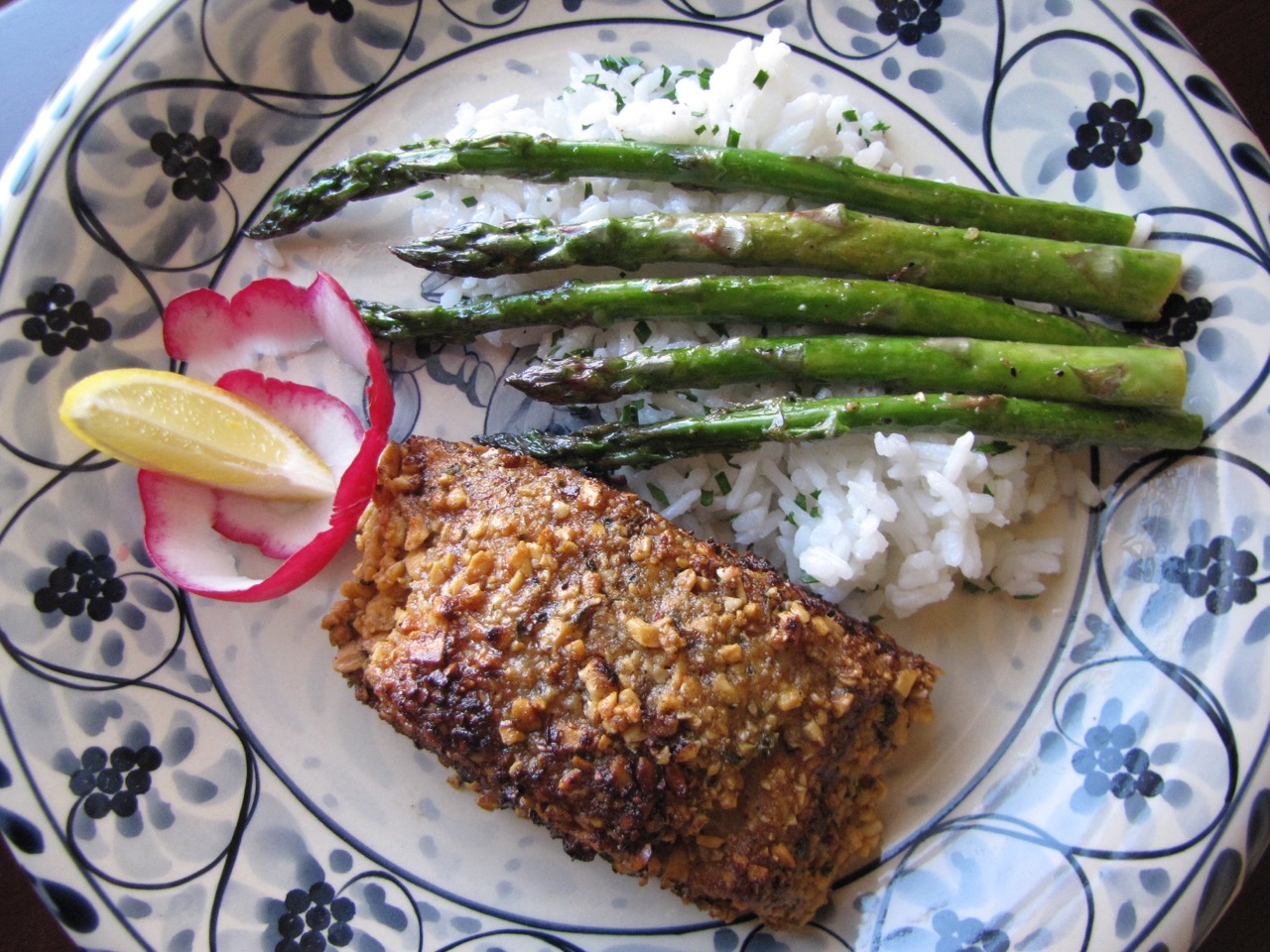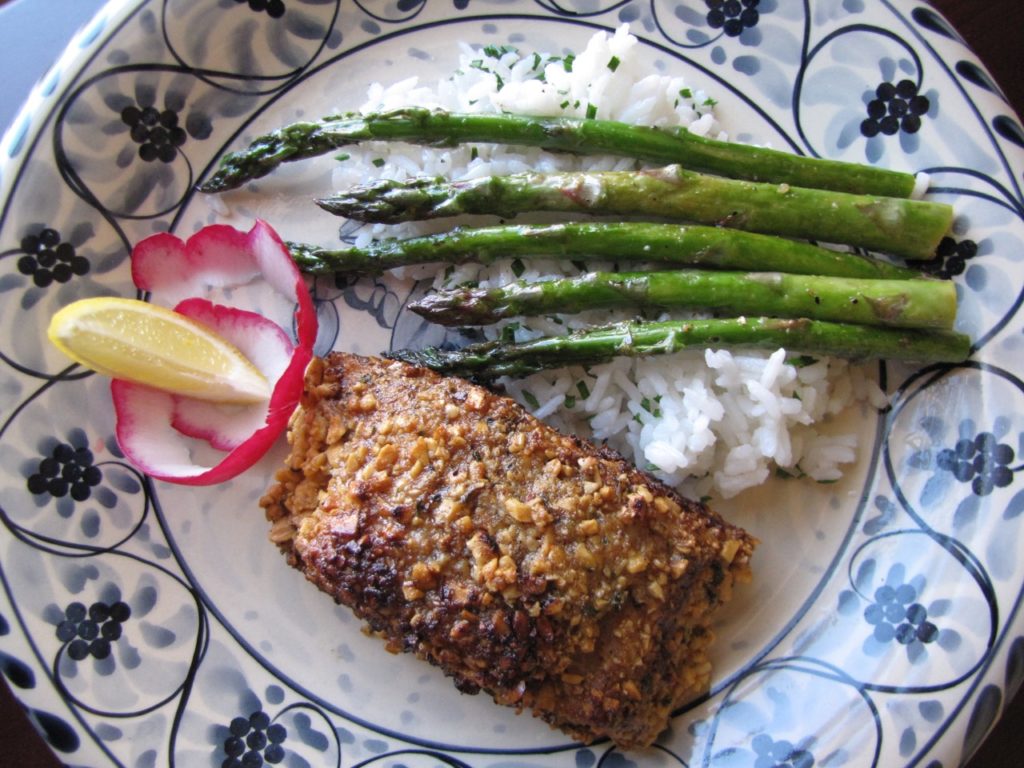 Thanks to Pam Barefoot for the photo!
INGREDIENTS:
10 oz Blue Crab Bay Co. Surf Doggies Peanuts
2 T all purpose flour
2 t Blue Crab Bay Co Garlic Herb Seasoning
1 t salt
1 t  fresh ground pepper
1 t cayenne pepper (optional)
4 eggs
4 6-oz fillets
1/2 c butter
DIRECTIONS:
Preheat oven to 350.
Place Surf Doggies in food processor and pulse until finely chopped but NOT powdered.
Add flour, garlic powder, salt, and pepper and pulse briefly to blend.
Pour mix into a wide shallow bowl or pie pan.
Whisk eggs in a separate bowl.
Place fish fillets on paper towel to remove excess water
Dip fillet into beaten eggs then dip into the pistachio mix to coat completely.
Press the pistachio crust firmly onto the flesh and aside on a sheet of wax paper. (It is helpful to put the fish on the wax paper, folded over and pressed nuts into flesh so they don't stick to your fingers)
Melt butter in a large heavy skillet over medium heat and add fish fillets.
Brown them lightly, turning once (3-4 min each side)
Transfer to a baking sheet and bake about 15 min.
Serve immediately.
If you decide to make this recipe for yourself, please feel free to share it with us on our Facebook, or tag the Bay Haven Inn of Cape Charles and Blue Crab Bay Co.!