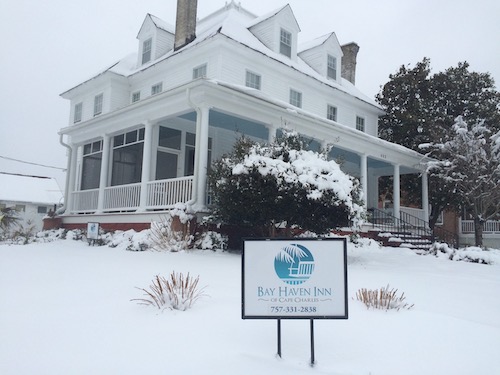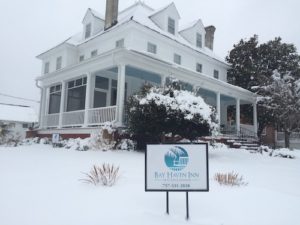 As an innkeeper in a beautiful coastal beach town, by the time January and February come around I am in need of some restoration and rejuvenation for sure!
We are definitely open over the winter, but it is not at the same pace as the rest of the year.
So, it's my time to make a guilty pleasures list! (Really, no guilt, but I am forever a SITC–Sex in the City–fan so I have to use that phrase) I am sure you have your own way to hibernate, but this month I thought I would share my plan.
Since winter is the queen of downtime, it's practically a requirement to watch some good, mindless movies to make it through a cold, dreary season. Here are mine.
Netflix/Streaming Binge List: Good Mindless Veg-Out Entertainment
Theater Guilty Pleasures
We NEVER get to the movies from March-November. So, we load up over the winter! Here's what we've seen and recommend: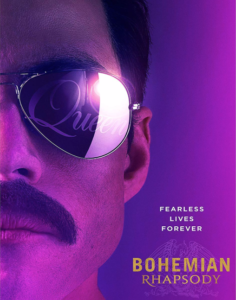 Bohemian Rhapsody: Oh my goodness! I love to sing along in a movie. This one had Jim and I singing and dancing in our seats! Great trip down memory lane. Excellent backstory on Freddie Mercury, too! ( As this goes to press BR shocked Golden Globe viewers with several unpredicted wins…what will the Oscars bring?)
Ben is Back: Heart Wrenching, intriguing and a must for anyone who may have an addict in their lives, or just has teenagers. Go as a family to see this. A unique and dramatic role for Julia Roberts.
The Mule: Oh dear Clint Eastwood, how we have enjoyed so many of your movies over the years! This was suspenseful, funny, and full of many thought provoking moments.
The Green Book: Inspired by a true story. What happens when a bouncer acts as a driver/bodyguard for a celebrated concert pianist, who also happens to be a person of color. Both grow and learn a thing or two about friendship. Next on the list as a must see for us!
Widows: The ultimate girl fantasy kicking it to the bad guys revenge movie! We love a suspenseful movie. I see a date night on the horizon!
Intriguing Winter Reading
"What I Found in a Thousand Towns by Dar Williams
I got inspired by this book through my volunteer work with the Cape Charles Main Street effort. I was fortunate enough to meet Dar Williams at the national Main Street conference and was inspired to read her novel, which I thoroughly enjoyed.
It reminded me so much of our great town! Doug Jackson did a traveling video on the book, visiting different Main Street Communities to tell their story on chapters within the book. He chose Cape Charles for the "food" chapter. You can check out his video Cape Charles "What I Found in a 1000 Towns".
The Magnificent Ambersons Booth Targkington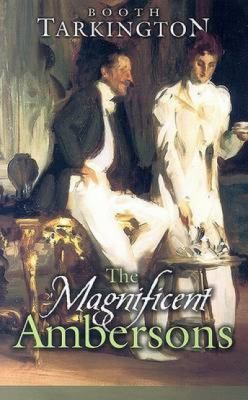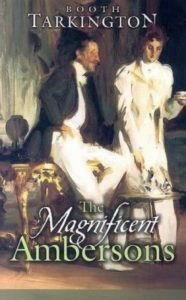 The Cape Charles Memorial Library is celebrating its 100th birthday this year! To celebrate, they selected this book, as one of their "town read" programs in this year-long celebration. The book received a Pulitzer prize in 1919 and was made into a movie. It will be shown in our beautifully restored Palace Theater on February 17th.
What the heck! Read the book and plan a winter getaway at the inn and join Jim and I in viewing the movie. Bonus: our newly opened Peach Street Books is selling the book at a 15% discount. Shop local and place your order with them today. I just had a thought… maybe we will have a period costume party that weekend to get in the spirit!
"The Art of Gathering: How We Meet and Why It Matters", Priya Parker
I often say we are the breakfast matchmakers, creating a sense place and connecting people. The title and review of the book intrigued me so it has been added to the nightstand for 2019!
The Library Book, Susan Orlean
This is a Reese Witherspoon top pic for 2019. As I read the description, I was taken back to my love of the day when we went to the library and selected a new book. And even more, was the love of the Bookmobile when it came rolling by….Can you remember the excitement!??
I dedicate this one to my sister-in-law Wendy whose passion for reading is contagious, it's one of the things that connected us in the early days of our relationship.
So now I have shared my simple guilty pleasures list for the Winter of 2019. O course, I have other things I am going to commit to doing more of.
Like long winter walks around town and to the beach. Yoga with friends, and setting up dinner dates (already have two set up this weekend!), and hosting dinner parties in our new space ( Susan can we inbound link to the reno here?).
So now that I've shared my list, tell me what is on your winter guilty pleasures list?