Here in Virginia, we're doing a very slow exhale. It seems like we've been holding our collective breath forever! But now with the state's re-opening underway, we're all trying to find our way back to some kind of normalcy.
Couple that with the warm weather that's upon us, who isn't itching for a summer escape! But can you travel to the Chesapeake Bay, have fun, and stay safe?
You sure can! And, it's one of the reasons we encourage you to "think small" when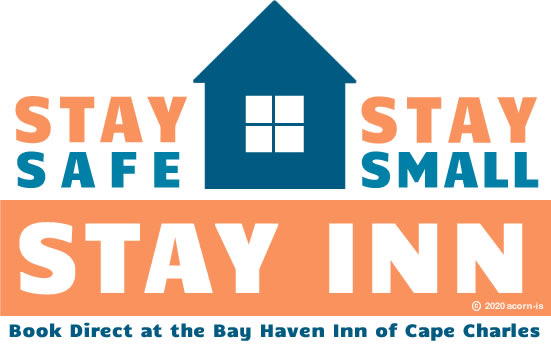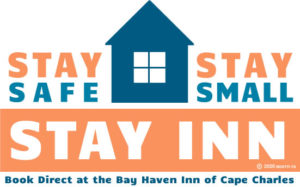 booking lodging in our area.
Our Chesapeake Bay bed and breakfast has always been about cleanliness.
But with the coronavirus, we've taken extra precautions. What's more, because our inn hosts a maximum of eight people, we can easily implement those extra precautions consistently, staying on top of sanitation.
Our guests not only feel more at home at our b & b, but they feel more protected than at a larger establishment.
Small has its benefits! Our whole goal is to keep you safe while you're enjoying the extraordinary beauty of the Chesapeake Bay.
Take a look at how we're making your stay safe and enjoyable.
Our COVID-19 Preparedness Checklist: Stay Safe & Have Fun
—First and foremost, we follow all federal, state, and local guidelines for lodging and food service.
—Hugs and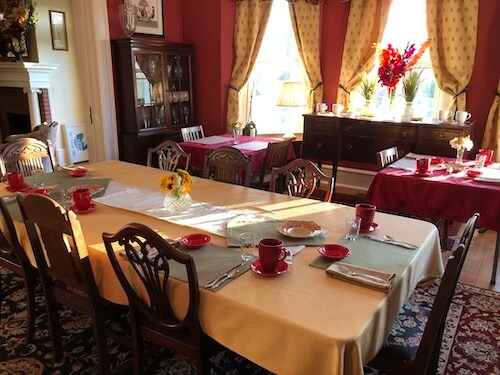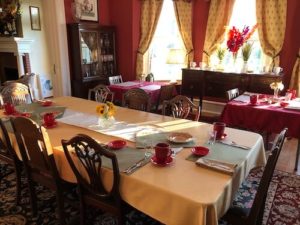 handshakes are temporarily replaced with welcoming waves and smiling eyes behind face coverings.
—We'll extensively sanitize between guests in all areas of the inn. Plus, we've added sanitation stations throughout the inn and added wipes in locations where they are needed.
–-Our fabulous gourmet b&b breakfast is still here for you to enjoy. We've created social distancing seating so everyone can still enjoy it. You'll just be a little further apart. Couples are welcome to sit together, of course.
—Want to opt-out of breakfast dining? No problem. We'll bring you a portable breakfast in your room of a baked good and yogurt. Just let us know your preference when you arrive.
—To minimize contact, daily housekeeping won't be available during your visit. We'll provide a laundry bag for towel exchange by placing it outside your door. Send us a quick text and we'll promptly deliver a new bag of towels.
–-As much as we know you love the extra decor–comforters, shams, and throw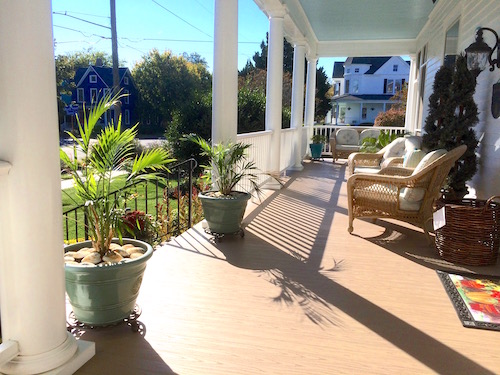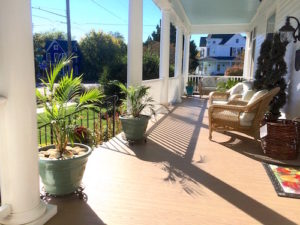 pillows–won't be in our rooms for now. Our signature Bay Haven Inn robes and extra blankets have also been bagged and sealed until use upon your request.
So it's time to pack the car for a good ole' fashion road trip to Virginia's Eastern Shore, where #weloveournature and social distancing is a breeze!
Make the Bay Haven Inn of Cape Charles your hub to enjoy the tranquil beach, quaint shopping, and some of the best seafood on the east coast. Our porch awaits your visit!
Plan your escape today! Book here.