Summer Herbs: 7 Must-Haves for Your Garden
We love this time of year at Bay Haven Inn of Cape Charles. All of our perennial herbs are showing their summer legs.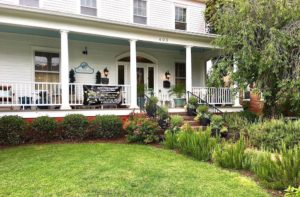 And, those seeds we carefully planted start to pop up out of the ground, stretching toward the sun.
That means it won't be long until we harvest all that garden goodness!
As you know, we're known for our organic vegetable garden and herbs. We grow herbs to flavor the breakfast dishes we prepare here at the inn to give our guests the true farm to fork experience. But we also use herbs in our flower arrangements. (Tarragon is a favorite!) They make beautiful arrangements, and the aroma is heavenly.
So with that in mind, we thought you'd like to know some of the "herb must-haves" for your own garden, with suggestions for culinary dishes and flower arrangements.
1. Dill-This herb looks great in rustic-inspired bridal bouquets. Or, arrange it with a medley of other herbs like mint, thyme, arugula flowers, and even onion flowers! Beautiful with cosmos, zinnia, and daisies, too! Dill is excellent with baby carrots, salmon, and green beans, soups, new potatoes…get the picture?
2. Sweet Basil—Excellent for Italian sauces, soups and making pesto! This herb has an intense clove-like aroma that's also peppery. Our favorite, of course, is a caprese salad ( fresh mozzarella from the farmer's market, heirloom tomatoes from our backyard garden and chiffonade cut of basil. "Mamma Mia!" as they say in Italy!
Secret tip: If you let the plant flower, it's beautiful purple leaves are stunning in an arrangement. Mix it with other bright colored flowers for a show stopper!
3. Lemon Verbena—Would you ever think to combine an arrangement of roses with
lemon verbena? The fragrance is intoxicating! As for cooking, have you ever made a lemon verbena cream and paired it with red plum sorbet? http://www.thekitchn.com/recipe-plum-sorbet-with-lemon-124213
4. Rosemary— With refreshing earthy pine-like fragrance this herb is both stunning and long-lasting in an arrangement, with its strong sturdy stems and spiked leaves it adds height and texture to any creation.
It can be used in the kitchen in many dishes from using the stems as skewers for a kabob or sprinkled with potatoes and onions for oven roasted potatoes. No matter the choice is is a memorable herb; in fact it is known as the emblem of Remembrance.
We thought that was pretty special so at the Bay Haven Inn of Cape Charles we have our front entrance paths lined with rosemary bushes, so that guests may brush by it coming and going and having a last memory of their stay.
5. Parsley–Pair this herb with forget-me-nots and pale pink flowers. The arrangement is a blush of color that's inviting and beautiful. In cooking, it's not just a garnish anymore. Use it to make pesto (combined with that sweet basil) or brighten up a dish of vegetables, meats or seafood.
6. Lemon Balm—With a textured green leaf and a heavenly smell, mixing in some lemon balm to any flower arrangement, heightens and contrasts the colors of the other flowers. Use the herb to flavor soups, sauces, seafood or vinegars. Or, add some to your favorite sugar cookie dough to create a delicious tea cookie!
7. Pineapple Sage—With vibrant scarlet blooms and a sweet pineapple fragrance, this herb lends its delicate beauty as well as its aroma to any flower arrangement. Mix it with lemon zest, garlic and butter for a flavoring rub for chicken. Then stuff the rub under the skin of the chicken. Also great with cod!
Bonus Must-Have Herb and Recipe
Thyme—Perfect for making a wildflower arrangement. It gives the whole bouquet a wispy look and feel. A staple in Italian cooking, thyme, complements Italian sauces made with hot peppers and eggplants.
Or, in our house,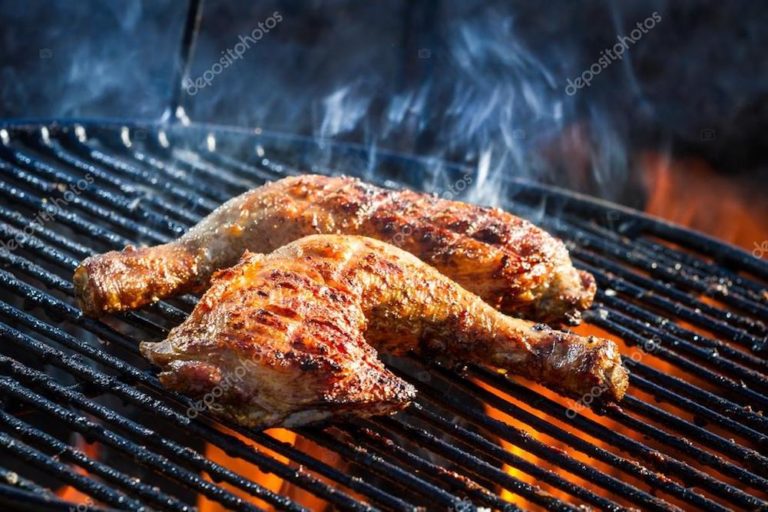 Jim's Uncle's famous barbeque sauce, a very light style cooked marinated with Lemons, Thyme, Canola Oil, and seasonings.
Those are our top picks for must-have summer herbs. Have you got a favorite? Share it with us on Facebook!