---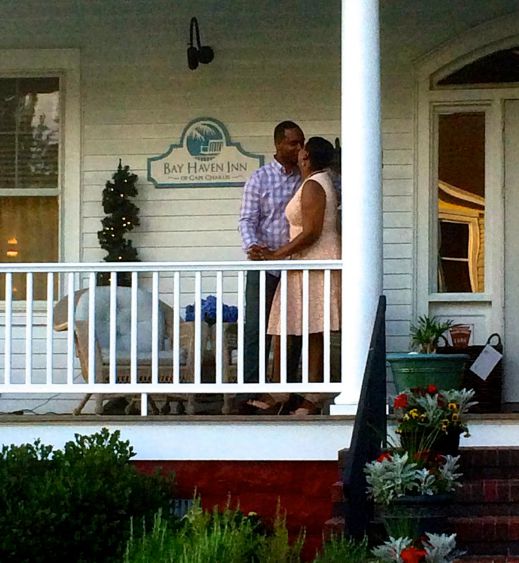 Let's say you've found that special someone, and you're ready pop the question. You have the perfect ring, the perfect proposal, and the perfect set-up in mind, and all that's left is to select the perfect location. That's where Bay Haven Inn of Cape Charles comes in. Treat your soon-to-be fiancée to a sunset engagement on a soft sandy beach. Say yes to your future groom from the simple solitude of our front porch swing. We have a good number of amazing spots around Cape Charles that would be wonderful as proposal sites, and we can't wait to help you on your way towards happily-ever-after.
But the engagement is only the first part! After she's said yes, there will be a flurry of wedding plans, and one of the most important parts of that planning is the wedding venue. Guess where your fairy tale wedding can take place? Right here at Bay Haven Inn of Cape Charles. After all, what is more romantic than a ceremony held right at the site of the engagement?
Conveniently enough, Bay Haven Inn just so happens to be a B&B, which, as you may know, makes a great honeymoon locale. Between our luxurious rooms, the soft bay breeze, and the flurry of activities around Cape Charles, your honeymoon here will be one you'll never forget.
Down the road a little ways, you might find that you're expecting a new arrival—a bouncing baby who will change your lives forever. Why not celebrate your last days as a duo with a relaxing getaway from the real world? Cape Charles is your babymoon destination, perfect for expecting parents who need some pampering and recreation before all of the sleepless nights and diaper changes of parenthood.
Memories play a huge part in any relationship, so why not connect your memories to one special place? We'd love to offer you a romantic stay in Cape Charles, so book your room now and start planning your getaway!