---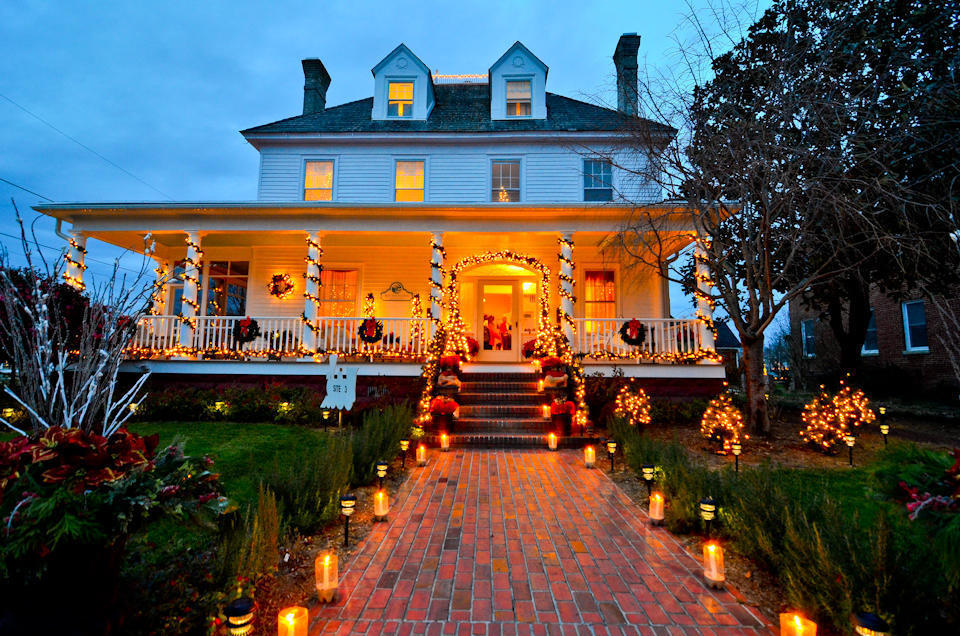 I am sure I am not alone when I say I am so OVER all of this spam from retail merchants bombarding my inbox, each day offering promises of the better deal or perfect gift! Who knows what the real price or value really is and even better if your loved one will like it, or will it fit! So Jim and I are doing what we like to call the perfect gift! We are gifting each other time away together! We will be visiting two B&B's this holiday season and it got me to thinking…this is the perfect idea for other couples! Don't waste time and money searching for something they may not like or do not need…give the gift of your time together.
As I was noodling this idea I reached out to Amy Hager today, the guru of all things B&B in Virginia, and she gave some great ideas for the perfect way to "gift" an InnVirginia gift card. "Your grandparents will be able to take time to go see the sights in Williamsburg or treat your boss to a weekend getaway to the Eastern Shore. Maybe a sibling that just had a baby would enjoy an InnVirginia gift card and a little babysitting for a "kid free" weekend. I really can't think of anyone that wouldn't be able to find a place to stay and enjoy their vacation. (you could even give one to your pet as we have over 30 pet friendly properties on InnVirginia.com)!" I think there a few days left to get a gift card in hand before the holidays if you visit https://www.innvirginia.com/productcart.php?viewproductid=47&sentfrom=todaysdeal I sent out two gift cards today with a great info packet about the Eastern Shore, I can almost imagine their excitement Christmas morning when they open that gift!
This year has been a great year for us as we have met so many wonderful people from all over Virginia, the United States and the world. We are always happy to have those loyal B&Ber's who have been to many Bed and Breakfasts or Inns and I was amazed at how many "virgin" B&Ber's we had as guests this year. So many are curious what is a B&B thing is all about. Last year at an Inn Keepers conference I asked Tim Wilson, the king guru of all things B&B nationally, as he works for BedandBreakfast.com (also a great place to get gift cards) what makes the B&B experience unique from a travelers perspective.  This is what he had to say "B&B and inn-type properties offer tremendous value.  What many travelers may not realize is that when staying at a B&B, the room rate not only includes the room, but it also includes a homemade breakfast made fresh each day, free parking, free wi-fi, complimentary refreshments, local/expert advice from your innkeeper, and often times, a top-shelf experience that is tailored to each guest's personal interests.  Travelers can't find that at the vast majority of hotels without being nickel and dimed for each added amenity."  It was pretty neat to get this insight from a guy who spends his days observing and measuring why travelers make the choices they do.
So here is what I have to say…check a few people off your list with a gift of a B&B gift card and sit back, open a glass of wine and make a toast to your holiday shopping being complete!