A Valentine's Day Lovers' Escape to the Chesapeake Bay!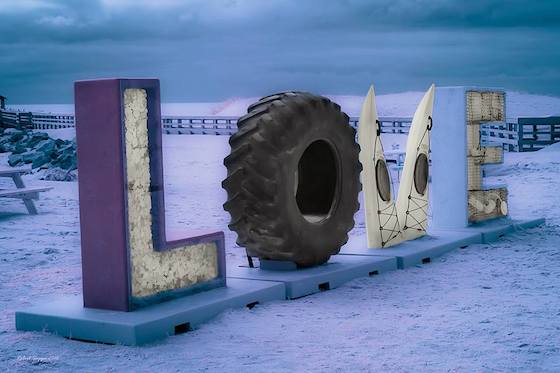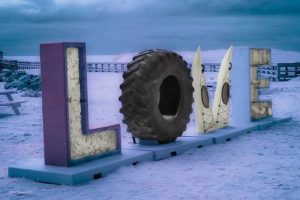 When flowers and a fancy dinner won't do it…and Ghirardelli chocolates paired with an expensive gift seem so "been there, done that," maybe it's time to celebrate in a way that honors both of you!
This Valentine's Day, why not get the heck out of town and go somewhere beautiful. That's because sometimes the best gift you can give is the gift of time away. And Cape Charles' time? It's powered by the Bay, sand, and natural beauty.
What's more, love slows down and conversations become more playful. You re-ignite that spark! And isn't that what celebrating love is all about?
If you want to make this lighthearted holiday more than just a token of the bond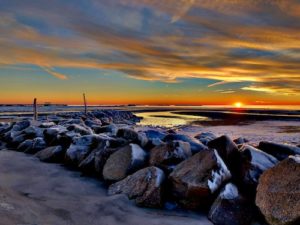 between you, book a Lovers' Escape here on the Chesapeake Bay. Slow down with us during the off-season. It's amazing what you'll find when you can:
Walk along the pristine Cape Charles beach, hand-in-hand, letting the lapping of the Chesapeake Bay woo you
Stroll Cape Charles downtown and enjoy the unique offerings of local artisans and unique gifts at LOVE Letters and Moonrise Jewelry. Enjoy a stunning aerial image of the Eastern Shore from At Altitude Gallery. Or perhaps a shopping spree
at Periwinkles Consignment Boutique
Schedule time to pamper yourself at our fabulous Breezes Day Spa (Innkeeper highly recommends a massage with Jenny!)
Enjoy a wine or beer tasting at the Gull Hummock or Cape Charles Brewery
Get a front row seat to a magnificent winter sunset!
Cuddle up by the fire and crank through your "binge list," enjoying your glass of wine or beer from your tastings
Take nature walks--From the Kiptopeke State Park, the Wildlife Refuge, to Brownsville Nature Conservancy, embrace the beautiful wildlife of the Shore!
Bay Haven Inn of Cape Charles–Cooking class! Spend some time with your innkeepers in the kitchen and learn some great tips and ideas to take home with you. Learn how to make our awarding winning sweet potato biscuits, a delectable dessert or two. The possibilities are endless!
That's how you rejuvenate on the Shore!
Other Ways to Enjoy A Lovers' Escape in Cape Charles
There's nothing like food and spirits to ignite the heart, and Cape Charles has some of the best Bay cuisine and adult beverages anywhere.
For Wines, Beer, & Ciders
And for food, get a taste of the Bay in these fine locations:
Is it any wonder so many couples choose Cape Charles as their Valentine's Day getaway destination? What better way to reconnect and rejuvenate.
This year, make Valentine's Day a gift for the both of you. Book your stay with us today!