This past year has been a whirlwind for the town of Cape Charles on Virginia's Eastern Shore, Virginia's Cape!
We've been experiencing a tremendous revitalization effort as a result of our participation in the Virginia Main Street program, in fact, Cape Charles was named the very first Virginia Downtown community in June by the Secretary of Commerce and Trade.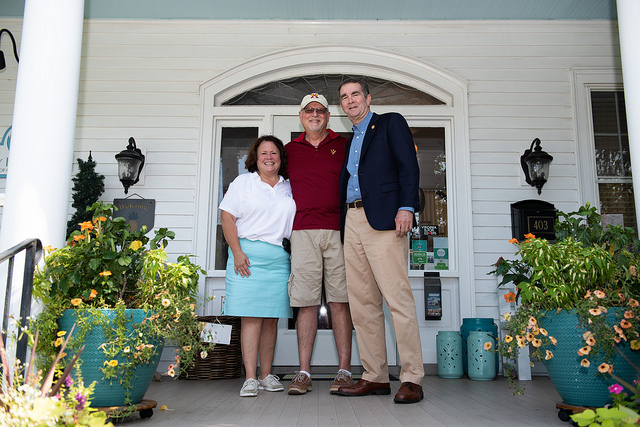 Because of this effort, many empty buildings have become homes to new unique shops, businesses, and restaurants.
The result? Cape Charles saw 14 new businesses open their doors to an enthusiastic community. But that wasn't enough for us. Our sleepy little town was blossoming and we felt it was time to celebrate!
As part of the Cape Charles Main Street Board, I worked with a team from the Virginia Tourism, the Cape Charles Business Association and the Town of Cape Charles to organize a special celebration, classic Cape Charles style. An official Grand Opening Ribbon Cutting Golf Cart parade! I can see you grinning as you read this…right? THAT is CLASSIC Cape Charles!
We decided to invite Virginia's own governor as the guest of honor. How could he say no? Ralph Northam is not only from Virginia's Eastern shore but he and my husband, Jim, were "brother rats" at Virginia Military Institute. Of course, he said yes!
The Celebration Started On Friday Morning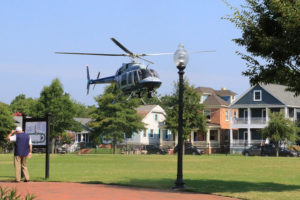 The governor arrived Friday morning via helicopter in Cape Charles Central Park which is literally in the Inn's backyard and joined us for breakfast in our dining room.
But it wasn't just any breakfast; it was a VMI breakfast with alumni and current VMI students as well as with our very surprised Inn guests. (They had no idea they would start their day with the leader of our State!)
Then it was off to the golf carts. We had over 40 golf carts lined up here at the Inn to kick off the "Grand Opening Ribbon Cutting Golf Cart Parade" through our charming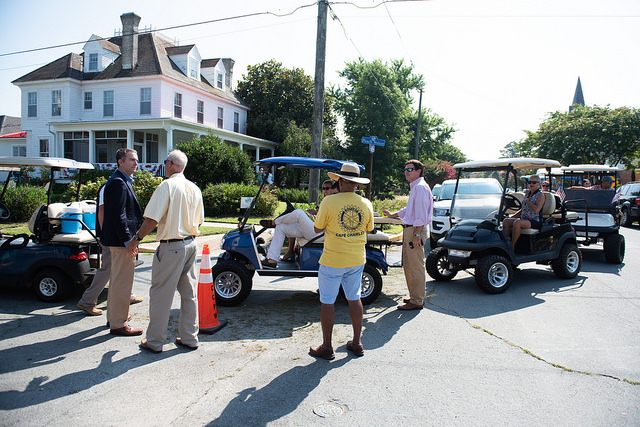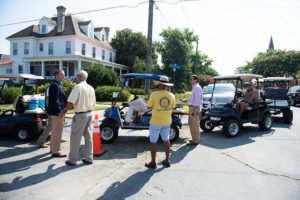 bayside town.
First stop was the must stop picture location for all visitors…the LOVE sign down at the point of the beach.
Then it was off to the businesses through our downtown area and Governor Northam performed the ribbon cutting for each of the 14 new businesses, with a genuine word and supportive handshake to all of the owners and visitors.
As a former surgeon, Governor Northam jokingly said he "hadn't done this many cuts in one morning since he was in the operating room." The festivities concluded at the Cape Charles Brewery, one of the new businesses in the area.
So what kind of businesses are making Cape Charles home? Here's the list the governor welcomed to our bustling community:
It's such an exciting time for Cape Charles!
We couldn't be prouder to see these vacant buildings transformed into businesses that fill the service gaps with shops we both want and need.
Come and experience for yourself both the serenity of the area and the excitement of a town that is growing! Looking for a reason to come back before the end of the year? Check out this Cape Charles Holiday Happenings link that features tons of great happenings between now and the new year!