Ahhhh….the relaxation that comes with summer. The sun. The beach. The lazy days. Are you ready to soak up all these good vibes, curled up with a fantastic book?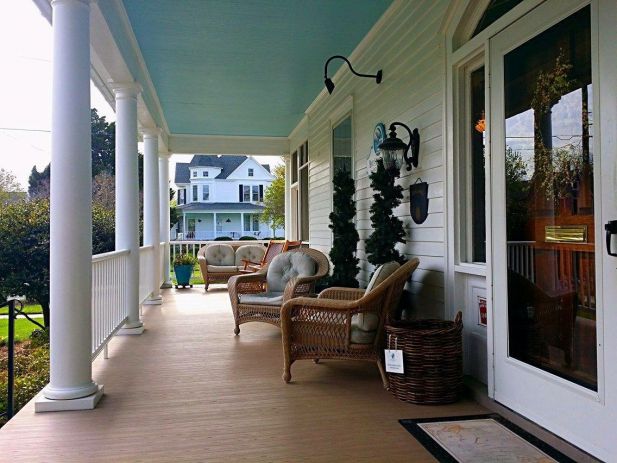 It's not uncommon for guests to sit on our porch, rocking gently back and forth, and lose themselves in a great book. When they are ready for change of scenery, they often pack up their beach bags and head over to Cape Charles beach–and continue reading!
Get your summer reading on with our top picks. These books are sure to transport you to another land–just remember to apply your sunscreen!
The Bay Haven Inn of Cape Charles Summer Reading List
Queen of the Night, by Alexander Chee
Lilliet Berne, an opera singer, has been given the chance of a lifetime to perform in Paris. However, someone has betrayed her and is bringing up ghosts and secrets from her past. What could be better than a novel that combines suspense, romance, music, and Paris?
Blood Defense, by Marcia Clark
Were you obsessed with The People vs. O.J. Simpson back in the 90s? If so, you'll definitely want to read this book by Marcia Clark, who prosecuted the trial. This is the first book in her new legal series, complete with a double-murder case.
Modern Lovers, by Emma Straub
The summer-read of 2014 that had everyone wanting to get to Majorca was called The Vacationers. This season, Straub tells the story of friends and former bandmates who've grown into their 50s together, living the perfect lives in Brooklyn, New York–until the summer their teenagers discover sex. Now, mid-life crises have set in and suddenly everything is not as perfect as it once seemed.
Neon Green, by Margaret Wappler
What happens when a spaceship lands in the backyard of a normal, suburban Chicago family? It's the 90s as you once knew it…but now with aliens!
Here Comes the Sun, by Nicole Dennis-Benn
The thought of Jamaica may have you envisioning beaches and resorts, but this novel explores the lives of the residents. You'll be immersed in the culture as a group of women battle for independence–financial, sexual, and otherwise.
Happy Reading! Let us know which books you picked off this list, and which one was your favorite!
Tags/Keywords:
Bay Haven Inn of Cape Charles, Bed & Breakfast in Cape Charles, Virginia Eastern Shore Lodging, activities on the Eastern Shore of Virginia, Summer Reading List, Best Beach Reads
Categories: Bay Haven Inn Experience