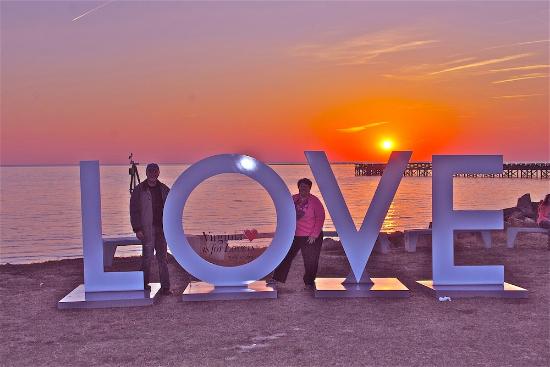 If you couldn't tell from the somewhat premature pink and red store displays, Valentine's Day is just around the corner. Luckily though, you have enough time to start making plans for you and your significant other. Maybe you already have an idea in mind—a bouquet of roses, a heart-shaped box of chocolates, or a fuzzy little teddy bear that croons, "I love you." Sure, these are all sweet sentiments, but why not do something different this year? That's where we come in! Bay Haven Inn of Cape Charles is here to spark, re-kindle, and fire up the romance this Valentine's Day, so don't miss out on your chance to enjoy a temporary escape and memories to last a lifetime.
Need more convincing? Well then, here are 3 reasons to visit Cape Charles for Valentine's Day:
Bay Haven Inn of Cape Charles' Packages and Additions– Not only do we offer luxurious getaways in picturesque Cape Charles, but we also provide a number of extra touches that you can add to your stay. Enter your room to fresh flowers, a wine basket, or a Special Celebration Package. Treat your sweetheart to a relaxing time at the spa or a kayak wine tour. Whatever you choose, our packages and additions are certain to amp up your romantic getaway.
 The views. There's a reason so many poets and lyricists have fixated on the ocean as a hub of romance. There is something innately lovely about the place where the sea and sky meet, and Cape Charles can facilitate that view (even if we're technically bayside). Bay Haven Inn is only a short distance away from the bay, whether by foot or by car. Can you picture you and your love by the water, the breeze wafting gently, boats on the horizon, and a shore sunset painting the sky? (If that doesn't say "romance," then we don't know what does!)
The specialty shops. Why buy your honey a $5 box of commercial chocolate when you can treat him or her to homemade cakes and pies, gourmet Cape Charles chocolates, local wines and craft beer, and artisanal cheeses? Try Gull Hummock Gourmet Market, Sweet Annie's Chocolates, and Cape Charles Confectionery for these deliciously romantic treats.
Whether you're planning to reserve a room for Valentine's Day, or you're surprising your sweetie pie with a gift certificate for a future Bay Haven inn of Cape Charles vacation, you can rest assured that romance will find you on Virginia's Eastern Shore.